'ARK: Survival Evolved' News, Updates, 'Ragnarok' Map's Release Date Bumped Yet Again; Weather System To Include Meteors?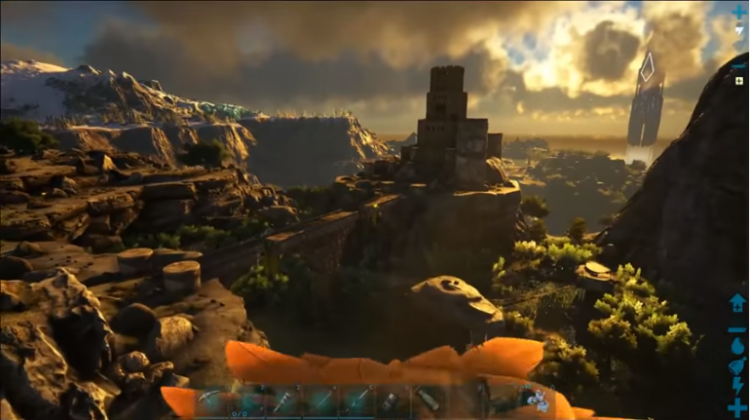 Folks over at Studio Wildcard are all on deck as a lot has been happening with their action-adventure survival title "ARK: Survival Evolved." The team is pretty much busy with the game that it had to bump the release of a much-awaited update that made fans quite frustrated yet again.
"ARK: Survival Evolved's" "Ragnarok" map is without a doubt the largest among the four islands in the game not to mention the plethora of new flora and fauna that will go alongside it. However, the game's website has recently revealed that the said patch dedicated for home consoles will be bogged down yet again.
Per the said post, the supposed July 19 arrival of the new "ARK: Survival Evolved" update was not met as it went on explaining that the developer heavily focused on the game's physical copy getting certified for them to be on schedule for its August release. It also stated that a new announcement will be posted this Wednesday that will include the current progress of the game.
Meanwhile, the "ARK: Survival Evolved" 759.2 patch has just been pushed by Wildcard for Xbox One consoles that brought workarounds for LB + button bugs, translation issues, and "ARK data folder toggle" problems. PlayStation 4 players, on the other hand, will be getting their own updates sometime this week.
The "Ragnarok" map for "ARK: Survival Evolved" is said to have a standalone game feel onto it as it was hinted to be getting new untamable creatures for boss fights. However, no additional tamable creatures will be introduced in the said map.
For polar bears, it was also revealed that such creature is pretty difficult to come by as they appear by twos at any given time. Weather systems also look promising for the said "ARK: Survival Evolved" map as reports suggest that Wildcard is planning to add meteors that may also drop loot.
As of late "ARK: Survival Evolved" has been getting a lot of love from players as well as positive reviews on Steam, according to Express. In the meantime, check out a video about the game here:
© 2021 Korea Portal, All rights reserved. Do not reproduce without permission.