'Kingdom Hearts 3' News, Updates: New Playable Character, Magic Tier, And Toyline Are Now Lined Up For The Game Franchise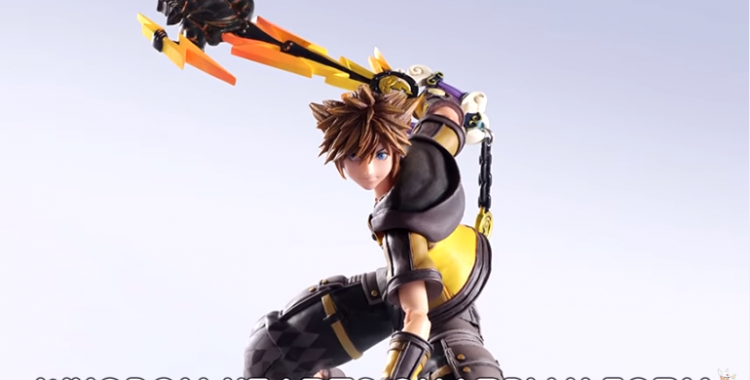 Disney's D23 event was without a doubt an awesome experience for the fandom of the franchises owned by the House of the Mouse. "Kingdom Hearts 3" fans are equally psyched up as of late as Square Enix rolled out new details about the long-awaited game sequel.
"Kingdom Hearts 3" Game Director Tetsuya Nomura sat down with IGN to talk about the game's progress. He revealed that there will be another playable character in the upcoming game, though Nomura-san is mum as to who the latest addition will be. Per the interview, the game director stated that albeit the difficulty of putting new playable characters into "Kingdom Hearts 3," he assured that Sora will have a playable companion when the game comes out.
Alongside the confirmed return of the Gummi Ship, and the inclusion of the "Toy Story" world, Nomura-san revealed that new magic tiers are also bound to arrive in "Kingdom Hearts 3." Players might recall that only a handful of characters in the "KH" franchise can perform magic higher than tier three. That being said, the director hinted that Sora will be able to cast those high-level magic in the game.
Meanwhile, the recent "Kingdom Hearts 3" trailer where it revealed the "Toy Story" world, featured Sora, Goofy, and Donald donning action figure bodies. It was learned that these will be turned into actual Bring Arts figures. In line with this, another Sora Bring Arts figure is also slated to go on sale, but this time, his Guardian Form will be featured complete with the Zeus Keyblade, a couple of extra pairs of hands, and head.
Debuting at #SDCC17 Official Shop Exclusive KINGDOM HEARTS III Bring Arts Sora (Guardian Form Ver.)! Pre-order here https://t.co/a0gq3EoJyp pic.twitter.com/VvSXT41MsU

— SQEX Merchandise (@SQEX_MD_NA) July 15, 2017
Contrary to previous reports that "Kingdom Hearts 3" could be released in 2020, the fans were relieved to learn that the game is slated to come out in 2018. In the meantime, watch a video about the highly anticipated title here:
© 2021 Korea Portal, All rights reserved. Do not reproduce without permission.