'Kingdom Hearts 3' News, Update: New Contents To Be Revealed At Disney's D23 Event; Livestream Details Announced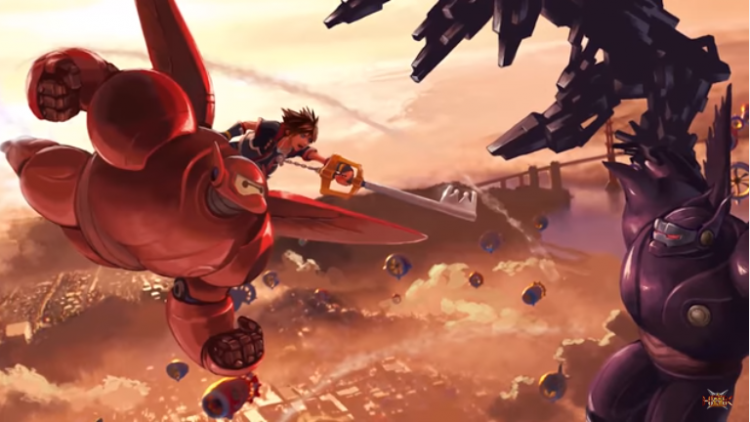 Disney's D23 Expo is just days away and fans are all psyched with the upcoming event. Moreover, it promises to be an exciting one as fresh new details from the House of the Mouse's upcoming video game offerings will be dropped and one of them is "Kingdom Hearts 3."
"Kingdom Hearts 3" has been announced early on to be getting new contents. However, details about such are still scarce as Disney is quite stingy in giving out information about it.
The company will finally unzip their lips though this weekend as they are all prepped up to reveal "Kingdom Hearts 3's" progress alongside another title - "Star Wars Battlefront 2." Faithfuls of both franchises that will not make it to the venue need not fret as it was also announced that the panel for this portion of the event dubbed "Level Up! The Walt Disney Company's Video Game Showcase" will be put on live stream to both Twitch and Facebook, according to PlayStation Life Style.
The panel will be hosted by YouTubers JackSepticEye and Strawburry17 as they are expected to sit down with yet to be known guests and at the same time might get to play some finished portions of "Kingdom Hearts 3" and "Star Wars Battlefront 2," Comicbook reported. It is also believed that new teaser trailers for the aforementioned titles will be featured during the event including some of their gameplay.
"Kingdom Heart's" official Twitter page, on the other hand, posted a tweet hinting that that something "special" is about to drop for "Kingdom Hearts 3." That being said, fans are now musing that the developers of the long-awaited might announce some of the confirmed worlds that are bound to be added in the game.
Tune-in! @DisneyD23 "Level Up! Game Showcase" live-stream on July 15th for special #KHIII news! #THX @OhMyDisney! https://t.co/yr5gLh5wOQ https://t.co/Wn3wKjIKBe

— Kingdom Hearts (@KINGDOMHEARTS) July 11, 2017
Meanwhile, fans need not wait with bated breaths on "Kingdom Hearts 3's" release as game buffs believe that the game could go gold by the year 2020. In the meantime, "KH3" folks can watch the live stream of the D23 event through JackSepticEye's Twitch channel (Twitch.tv/Jacksepticeye) and through Facebook (Facebook.com/thisispolaris) this Saturday, July 15 between 1:00-2:00 P.M. PST. Check out a video about the game here:
© 2021 Korea Portal, All rights reserved. Do not reproduce without permission.