INFINITE's L Injured During 'Ruler: Master Of The Mask' Filming: Emergency Room Visits Unveiled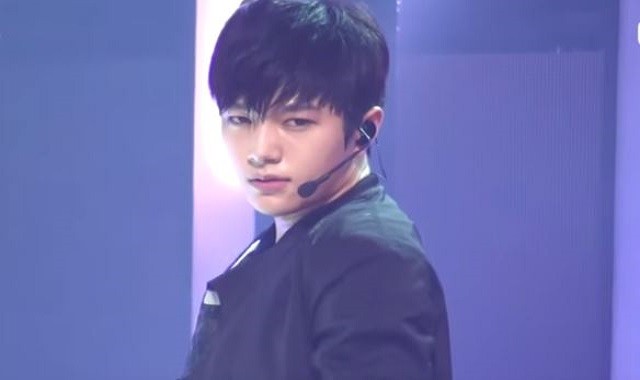 "Ruler: Master of the Mask" gave avid fans the chance to witness INFINITE's L's acting prowess as he portrayed a commoner that became a fake King. Recently, the K-pop idol revealed some of the health challenges he experienced while filming the recently ended series.
INFINITE's L showcased his acting abilities in the MBC's historical drama "Ruler: Master of the Mask" as he played the commoner Sun who was forced to become a puppet King by a villainous group. At the end of the said series ended its two-month broadcast, several viewers became impressed with the K-pop idol's talent.
However, the said singer's journey into the acting world was filled with challenges. His determination to effectively portray his character even led to the K-pop star suffering a few injuries on the set of "Ruler: Master of the Mask." In a recent interview with news1, INFINITE's L revealed that one of his on-set health crisis even required him to visit the hospital's emergency room.
INFINITE's L recounted the water torture scene in "Ruler: Master of the Mask" where he was tasked to raise his voice. Having shouted until he lost his voice, he was sent to the emergency room after filming the said scene where he was told that he suffered a gastric cramp.
Another injury that the K-pop idol experienced while filming "Ruler: Master of the Mask" was when a blood vessel burst inside his eye. INFINITE's L explained that the incident happened given how he constantly had to concentrate very hard in portraying his character's varied emotions in the drama. Eagle-eyed viewers might have also seen the episode where a scene showed the said singer with the side of his eye all red because of the said injury.
Meanwhile, "Ruler: Master of the Mask" capped off it broadcast run with TV ratings nearly reaching the 15 percent mark. Episode 40 of INFINITE's L's drama reached viewership shares of 14.4 percent and 14.7 percent across the South Korea nation and in the Seoul, respectively, according to Nielsen Korea.
"Ruler: Master of the Mask" aired its finale episode on July 13 on MBC. Watch a clip that featured INFINITE's L's intense acting below:
© 2018 Korea Portal, All rights reserved. Do not reproduce without permission.