'Wreck-It Ralph 2' Throws Foibles On All Disney Princesses, Features Clickbait, Pop-Up Ads, New Character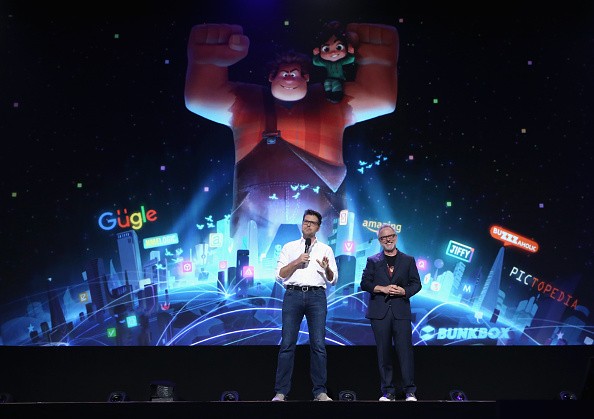 Promising Disney contents have been shown at this year's D23 Expo. But the one that really stood out is the first preview of "Wreck-It Ralph 2," which leaves everyone in awe as to how the title character has thrown wicked remarks to all the pretty princesses of the Disney world.
The footage was presented by directors Phil Johnston and Rich Moore. Officially titled "Ralph Breaks the Internet: Wreck-It Ralph 2," the sequel movie will feature Wrecking Ralph with his cute pal Vanellope Von Schweetz in their new adventure in the internet world, Games Radar has learned.
The adventure begins when the arcade was upgraded and gets a wifi connection. The two unlikely best pals will be pestered by pop-up ads and click baits. These ads include the usual "My sister got rich working from home!" and it screeches.
A new character is also introduced which will be called Yesss, which is voiced by Taraji P. Henson, Metro reported. This new character serves as an algorithm who guides the duo to OhMyDisney.com, a site which houses news about Disney. There are also special participations from some of the most favorite Marvel heroes and Star Wars characters.
"Ralph Breaks the Internet: Wreck-It Ralph 2" will feature a Marvel booth where avatars can enter and come out as superhero characters. There was even a cameo made by Stan Lee.
But if there is something that will be a huge must-see in this movie, it will be the Disney Princesses that will be shown in their full CGI animation glory. From Disney classics like Cinderella and Snow White to newer Disney Princesses like Rapunzel and Merida, all Princesses are there and Vanellope will have the honor to find their secret quarters. Some of the Princesses will brutally roast themselves, like Snow White asking Vanellope questions like "Did you eat poison?".
"Ralph Breaks the Internet: Wreck-It Ralph 2" will be in cinemas on Nov. 21, 2018. Among Henson's fellow voice actors are Jane Lynch, Sarah Silverman and John C. Reilly.
© 2018 Korea Portal, All rights reserved. Do not reproduce without permission.