'Ruler: Master Of The Mask' Actress Kim So Hyun Breaks Silence Over Yoo Seung Ho Kiss Scenes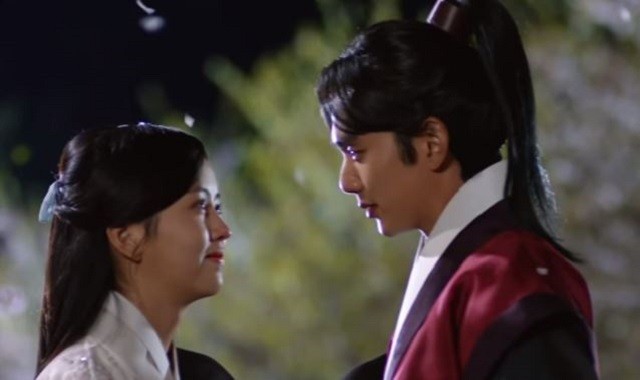 "Ruler: Master of the Mask" gave fans the chance to witness the onscreen chemistry between two former child stars namely Kim So Hyun and Yoo Seung Ho. Recently, the "Let's Fight Ghost" actress shared her thoughts about the kiss scenes she shared with her co-star.
Shortly after "Ruler: Master of the Mask" aired its finale episode, Kim So Hyun gave a candid interview with local reporters where she recounted some of her filming moments with Yoo Seung Ho. She even gushed over the "Operation Proposal" actor whom she credited as one of her greatest sources of strength, Korean news outlet Star News quoted the said celebrity as saying.
When asked about the kiss scenes in "Ruler: Master of the Mask," Kim So Hyun admitted that she felt very awkward filming the romantic sequences. Despite her initial apprehensions, the actress became comfortable shooting the said scenes given Yoo Seung Ho's efforts. The actor helped to create an atmosphere that made her feel relaxed, according to the former child star.
Apart from filming the kiss scenes, Kim So Hyun also talked about her working relationship with Yoo Seung Ho. She mentioned that both of them were able to form a strong and friendly bond while filming "Ruler: Master of the Mask." With the actor's good looks, she even admitted to having experienced moments when she swooned over her co-star given some of his cool moments in the drama.
Meanwhile, "Ruler: Master of the Mask" landed at second place on Drama Fever's latest weekly Top 10 list of popular Asian series. The said milestone marked the third time that Yoo Seung Ho and Kim So Hyun's drama nabbed the said spot, according to a chart listing on the Warner Bros. owned video streaming site. "Suspicious Partner" topped the said chart, while "Bride of the Water God" came in at number three.
"Ruler: Master of the Mask" ended its 40-episode run on July 13 on MBC. Watch one of Kim So Hyun and Yoo Seung Ho's kiss scenes below:
© 2023 Korea Portal, All rights reserved. Do not reproduce without permission.