'Pokemon Sun and Moon' Dishing Out An Ultra Rare Shiny Legendary; 'Ultra Sun And Ultra Moon' To Arrive In November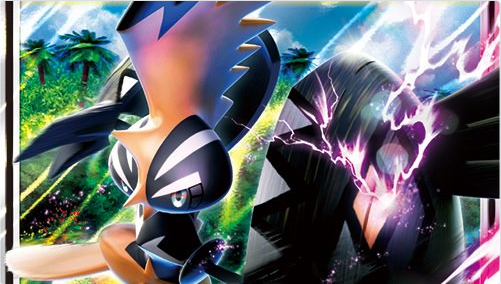 "Pokemon Sun and Moon" has remained mum for quite some time now and updates about the game are difficult to come by. However, that streak has ended as its game developer Game Freak just released what could be the best add-on to date in the game.
On July 14, the developer just gave "Pokemon Sun and Moon" players the opportunity to own one of the game's legendary creatures - Tapu Koko. What made it even more interesting is the fact that it arrived as a shiny Pokemon as it sports an orange and black color scheme. Per Slash Gear, the badass critter is usually fixed on its original bright yellow and black hues and locating it within the game as a shiny is impossible. That being said, this new content is a one of a kind opportunity that is hard to pass by.
The Land Spirit Pokemon arrived alongside its powerful attacks and skills which include Agility, Discharge, Electro Ball, and Nature's Madness. However, "Pokemon Sun and Moon" players are advised to get it as early as possible since it will only be up until the 14th of August, according to Polygon.
Acquiring Tapu Koko in "Pokemon Sun and Moon" is fairly simple. Players will just have to head on to the game's "main menu" and select the "mystery gift' option and once inside, simply hit the "receive" button. Gamers will then be taken to another set of options on how to get the gift. They'll just have to select "get via internet" and tap on "yes."
After successfully performing these steps, "Pokemon Sun and Moon" players will then head on over to the Pokemon Center and talk to the tall guy with a yellow shirt. Tapu Koko's data - who'll be at level 60 - will be registered within the player's Pokedex.
Meanwhile, "Pokemon Sun and Moon's" updated version dubbed Pokemon Ultra Sun and Ultra Moon" will be released on November 17 and hardcore fans might want to check its Ultra Dual Edition that includes physical copies of both games, a couple of download codes for 50 potions for each title, and a steel book. Check out a video about the game here:
© 2021 Korea Portal, All rights reserved. Do not reproduce without permission.