Seventeen Update: 'Diamond Edge' First World Tour Kicked Off & Set For Other Countries; Seventeen Schedule & Ticketing Details Revealed
by
LJ
/ Jul 15, 2017 10:11 AM EDT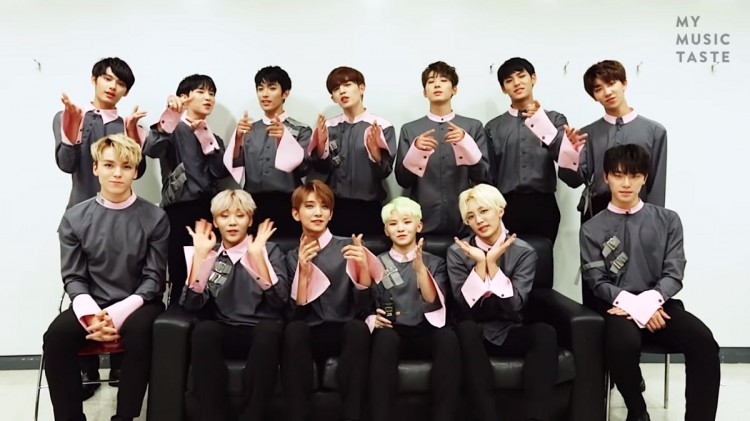 SEOUL, SOUTH KOREA - South Korean boy group Seventeen has finally kicked off their first world tour, "Diamond Edge," in Seoul, Korea. Their first concert takes place at the Jamsil Auxiliary Stadium from July 14 to July 16, 2017. Here are the details of the 2017 Seventeen world tour and ticketing details.
Seventeen is set to prove their world-class talent with their first world tour, "Diamond Edge." They are bringing it to thirteen different destinations from South Korea, Japan, Thailand, HongKong, Chicago, Dallas Texas, Canada, New York, Malaysia, Indonesia, Singapore, Taiwan and the Philippines. They are stopping over to different destinations for "Diamond Edge" world tour from July 14, 2017, to October 6, 2017.
"Diamond Edge" three-day concert in Seoul Korea has already started yesterday, July 14, 2017. It is their first world tour since the Korean boy band debuted. They are using two contrasting concepts of Fire and Water to fit the hot summer weather and its special presentations.
Seventeen will be performing several hit songs, which are also known as Carat. Yesterday, they have successfully presented the "Performance Unit Day." They are showcasing the "Hip-Hop Unit Day" today, July 15, 2017. On its last day, Seventeen is going to show their versatility and growth through its "Vocal Unit Day," Allkpop reports.
It is roughly three months until Seventeen brings their first world tour, "Diamond Edge," to their last stop in the Philippines. It will be held at the Mall of Asia Arena on October 6 at 8:00 p.m. PST.
As early as now, MMI has revealed the concert's ticketing details and seat plan. As reported in HelloKpop, Seventeen first world tour, "Diamond Edge," tickets will finally be available on Tuesday, July 18, at 10:00 a.m. via SM Ticket outlets in the Philippines. It will range from Php 1000 for general admission to Php 12500 for VIPs. Moreover, fans will be allowed to purchase up to four tickets per transaction.
© 2019 Korea Portal, All rights reserved. Do not reproduce without permission.