'Shadowhunters' Season 2 Episode 16 Spoilers, Watch Online: Jace & Clary Explore New Power, Jonathan's Dark Side Unraveled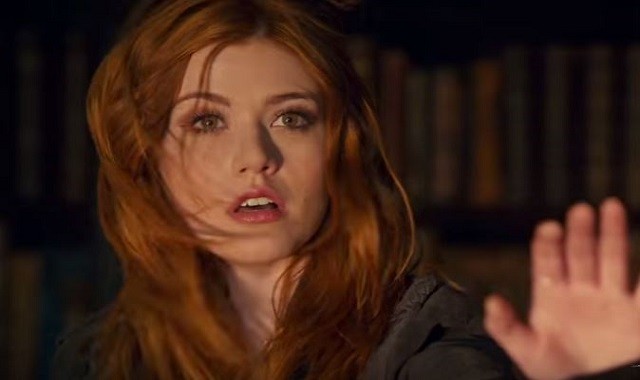 Exciting things are expected to happen in the upcoming "Shadowhunters" Season 2 episode 16. Jace (Dominic Sherwood) and Clary's (Katherine McNamara) attempts to find Valentine's (Alan Van Sprang) whereabouts will lead to the discovery of a new rune power, while Jonathan a.k.a. the fake Sebastian (Will Tudor) will unveil his true plans.
With Valentine magically teleported from the Institute, Jace and Clary will be tasked to find the said villain in "Shadowhunters" Season 2 episode 16. However, as the two characters try to figure out Valentine's location, Clary will learn a new fiery rune power that might allow them to travel to another place.
Titled "Day of Atonement," the upcoming "Shadowhunters" Season 2 episode 16 will have Jace and Clary going off on their own to explore the latter's new ability, according to episode spoilers posted on Spoilers Guide. The duo's unsanctioned mission might even bring them to a mysterious place where they could potentially meet ethereal beings such as angels.
Simon (Alberto Rosende) will also have a hard time in "Shadowhunters" Season 2 episode 16. With the said vampire still depressed over Jace and Clary's kiss during an earlier visit to the Seelie Kingdom, Maia (Alisha Wainwright) will serve as his nosy yet much-needed friend. She will even help Simon prepare for his upcoming family dinner to ensure that his vampire side does not appear as he celebrates a Jewish holiday with his loved ones.
Meanwhile, Jonathan will shed his Sebastian role as unveils his abilities in the upcoming episode and would even admit to Valentine that he is not after the Mortal Instruments. Revealing his dark side to Clary, he will even show the said character a taste of his true powers. Watch "Shadowhunters" Season 2 episode 16 online here.
"Shadowhunters" Season 2 episode 16 will be released on July 17, Monday, on Freeform. Watch the teaser clip below:
© 2018 Korea Portal, All rights reserved. Do not reproduce without permission.