Lee Si Young Wedding Surprisely Announced In Instagram; Actress Pregnant With Businessman Cho Seong-hyun Child
by
LJ
/ Jul 14, 2017 08:28 AM EDT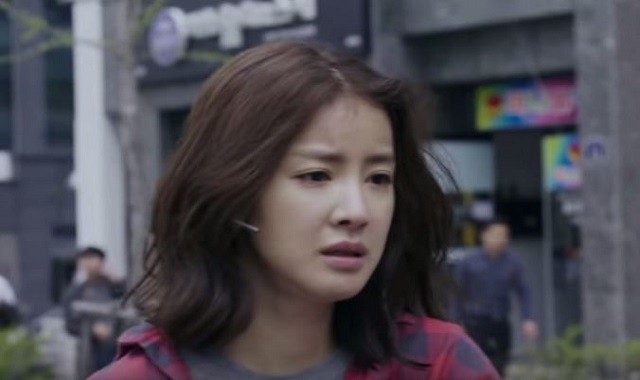 South Korean Actress Lee Si Young has announced that she is currently pregnant with business man Cho Seong-Hyun child. With this, they are set to tie the knot this year. Lee Si Young wedding will be held this fall.
Lee Si Young is a 35-year-old South Korean actress and professional boxer. She has played roles in several TV series and films including in "Boys Over Flowers," "Loving you a thousand times," "Real Men," and "Let's Eat Dinner Together." Lee Si Young has also recently finished the MBC Drama, "Lookout."
Lee Si Young wedding in fall has been rumored for some time. However, her agency has denied the reports and only revealed that she is currently dating someone seriously. They added that the actress has a busy schedule and absolutely no plans to be married this fall. "There is no truth to the fall marriage rumors," confirmed Lee Si Young's agency.
To bring light to the reports, Lee Si Young finally made a surprising announcement through her Instagram account. The announcement totally goes against what her agency has said last Wednesday. Lee Si Young revealed that she is set to marry Cho Seong-Hyun, a 40-year-old businessman that is into the food industry. "This coming fall, I have decided to marry the person I love this coming fall," wrote Lee Si Young. Their wedding is set in September 2017, The Korea Times reports.
Lee Si Young also announced that she is in the 14th week of pregnancy. Her pregnancy was found out during the filming of "Lookout." However, she decided to continue her action scenes and finish the drama. Due to her pregnancy, the actress decided to quickly announce her shotgun wedding. "Though this is quite last minute, as soon as my drama ended, my family and I came to this decision after much discussion. I decided to announce my marriage so quickly because I am currently 14 weeks pregnant," said Lee Si Young, Allkpop reports.
© 2023 Korea Portal, All rights reserved. Do not reproduce without permission.