'Mobile Legends' Accused Of Copying 'League Of Legends;' Game Developer Answers Back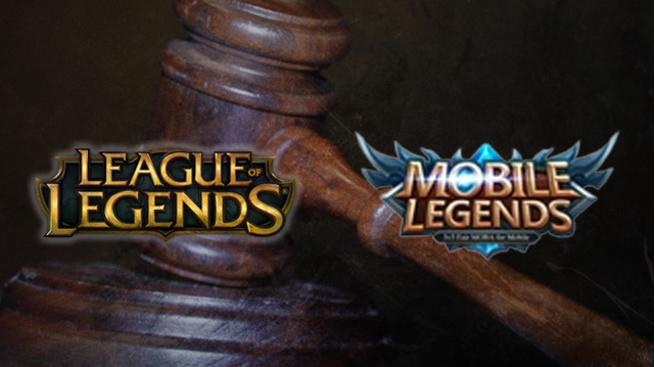 "Mobile Legends" is without a doubt one of the most downloaded multiplayer online battle arena titles as of late. However, "League of Legends" (LoL) developer Riot Games is all out to shut down the mobile title.
Riot has recently filed a lawsuit against "Mobile Legends" developer Shanghai Moonton Technology claiming that the latter has copied some elements in "League of Legends." Moreover, the bad blood between the two companies have been going on for quite some time now as both parties have been resilient with their respective agendas, Gamasutra reported.
In response, Moonton has released an official statement regarding the issue claiming that such news is "unreal" and puts the company in a bad light. Furthermore, the developer stated that "Mobile Legends'" copyright has been "registered and protected" in numerous countries and went on explaining that they have "independent property rights."
Moonton then turned to media outfits and other "competitors" that they deem to be spreading the negative news about them stating that they are also planning to take legal actions against them. That being said, gaming buffs are quite convinced that the developer might attempt to take down every negative write up about their company and "Mobile Legends."
The friction between the two began a couple of years ago when Riot noticed that Moonton's "Magic Rush" has elements of "League of Legends" on it. Hence, the company had discussions with both Google and Apple's respective stores including the Chinese game maker's U.S. distributor - Elex to have the game quashed.
Nevertheless, Moonton has already been working on another mobile app - "Mobile Legends: 5v5 MOBA." This happened amidst talks between Elex and Riot about "Magic Rush." Riot cried foul yet again and the game's name was later on tweaked to "Mobile Legends: Bang Bang," though blatant hints of "League of Legends" are still evident within the mobile game.
"League of Legends," on the other hand, will be getting a 7.15 patch that will mainly focus on the champion Urgot. It is not yet sure though on when the update will be dropped, but it is believed that it will go live on July 24. Check out a couple of videos about "LoL" and "Mobile Legends" here:
© 2022 Korea Portal, All rights reserved. Do not reproduce without permission.