Lee Hyori Update: Singer Denies Comeback Is Due To Lack Of Money; Singer Kim Tae Woo Comments On Her 'Black' Album
by
LJ
/ Jul 14, 2017 07:32 AM EDT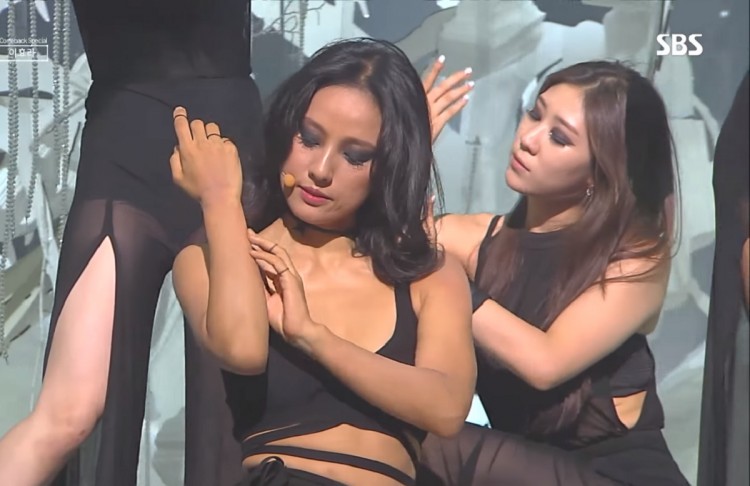 South Korean singer Lee Hyori has finally responded to accusations that she made a comeback due to financial problems. In spite her efforts, singer Kim Tae Woo revealed that her recent 'Black' Album did not turn out very well.
Lee Hyori is a South Korean singer and actress from the K-pop group Fin.K.L. She also presents in TV shows and produces records. She was also tagged as the Nation's Fairy during the famous Family Outing days. However, she has become a solo artist and released her debut solo album in 2003. She was at the peak of her solo singing career in 2006, but eventually, her contract with B2M Entertainment expired in 2013. She shut down her blogs, deactivated her Twitter accounts, and stopped all her television appearances, The Korea Times reports.
After more or less four years in hiatus, South Korean singer and actress Lee Hyori is making a solo comeback with her new album titled "Black." Soompi previously reported that she self-produced her sixth album, which is inspired by her life in Jeju Island. Lee Hyori's "Black" Album features diverse tracks that include pop, ballad, hip hop, soul, and electronica.
Lee Hyori's comeback has received a lot of negative comments. It was even reported that her comeback is due to the actress' lack of money. In an interview with "Happy Together 3," Lee Hyori revealed that she used to be angry and upset when she was young. However, she is more mature this time and just let the negative comments slide. She added that she still has a lot of money, Allkpop reports.
Lee Hyori has been very busy in promoting her solo comeback album, "Black." In spite of her efforts, it seems like she is having a hard time. Singer Kim Tae Woo revealed that he ran into Lee Hyori during a music show in Seoul. "Lee Hyori's face went completely tired after a few days though. I asked her if she was okay, and she said, 'Aren't you tired? I feel like I'm going to die,'" said Kim Tae Woo.
© 2018 Korea Portal, All rights reserved. Do not reproduce without permission.