EXO Kai's Upcoming Drama 'Andante' Set To Air In October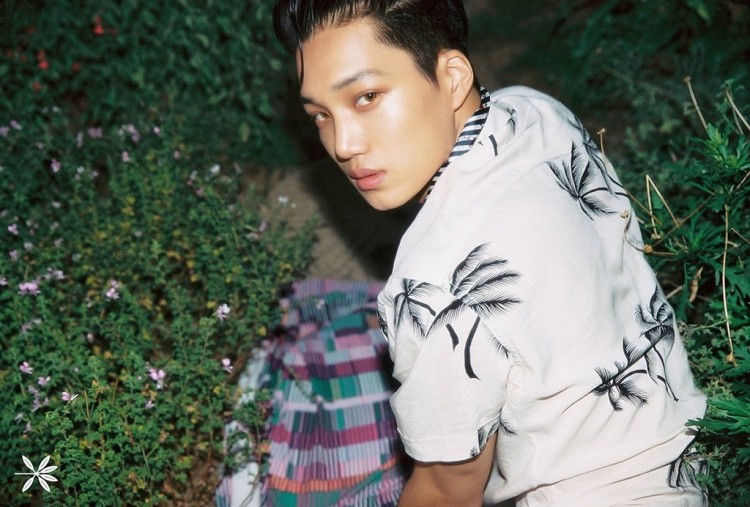 Earlier this year, it has been revealed that EXO member Kai has landed a role in an upcoming television drama series on KBS. The said network has announced the premiere date of the new drama series.
Kai, who is also known by his real name Kim Jong In, landed the lead role in the upcoming KBS drama series, "Andante". Joining him in the main roles are actors Baek Cheol Min, Lee Ye Hyun, and Kim Jin Kyung. Kai will be playing the role of an antisocial high school teenager named Lee Shi Kyung who is a frequent client of a nearby PC Room, otherwise known as internet cafes.
"Andante" is a series based on a coming-of-age story, which focuses on the life and struggles of Lee Shi Kyung who had to move to the countryside with his family. KBS announced that "Andante" is set to make its television premiere in October this year with 16 episodes. The network has yet to reveal the exact date but they have already scheduled the series for the release of another upcoming KBS drama series, "The Black Knight".
The first script reading of "Andante" already took place in January this year and still images featuring Kai was released shortly. In January, it was also announced that actress Jung Da Bin along with Kai was confirmed for the lead roles. However, Jung Da Bin had to turn down the role when her schedules were in conflict. Actress Lee Ye Hyun replaced her and will be portraying the role of Lee Shi Young, who is the younger sister of Kai's character in the said drama series.
Fans of EXO and Kai are excited about this new drama series. "Andante" marks as Kai's first lead role in a drama series. He has appeared as a cameo in various shows and even took the lead roles for web series, "Choco Bank" and few episodes in the series, "First Seven Kisses", which were released last year. Kai has reportedly also landed the lead role for an upcoming Japanese drama series titled "Spring Has Come".
© 2018 Korea Portal, All rights reserved. Do not reproduce without permission.