Origin Summer Sale Offers 'The Sims 4'; 'The Sims' Game Packs Simmers Should Play Revealed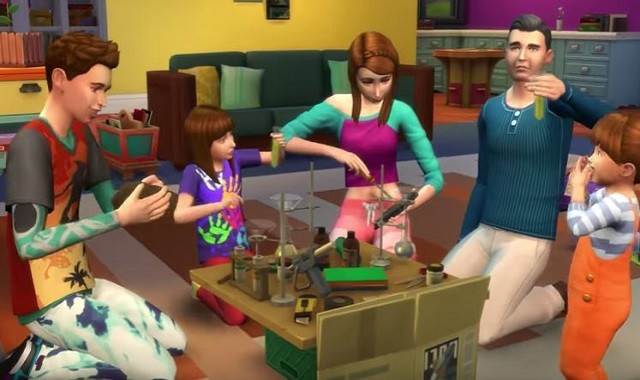 Origin has published that they are offering "The Sims 4" games for a lower price on its Summer sale. Out of the several game releases, Simmers should not fail to play the six game packs, expansion packs and stuff packs.
The game packs, expansion packs, and stuff packs released for "The Sims 4" are available at low price on Origin Summer Sale, which will end on July 25 at 10:00 a.m. Pacific Time. Simmers can get "The Sims 4" Base Game for only $15, and the rest of "The Sims 4" Stuff packs with 20 percent discount.
The "The Sims 4" Fitness Stuff pack will be offered with 10 percent discount. Other game packs and expansion packs will also be offered with 25 percent and 50 percent discounts.
Out of the "The Sims 4" Expansion Packs, it is recommended to play the Get Together Expansion pack, which offers Clubs as the single biggest feature where Sims can hangout. It also allows Simmers to create clubs, conduct several activities, and customize the clubs using perks.
DJ Mixing, Dancing and several new skills are featured in the "The Sims 4" Get Together Expansion pack, as well. The pack also offers a new town called the Windenburg, according to Carls 4 Guide Community.
When it comes to game packs, Simmers should try "The Sims 4" Dine Out and Parenthood Game Pack. The former allows each Sims to create their own unique restaurant where they can explore and eat different foods with other Sims, according to Origin.
On the other hand, the "The Sims 4" Parenthood Game Pack lets players take the role of parent Sims who can shape young Sims into adulthood. The pack features character values, permanent traits and several objects.
There are 11 different "The Sims 4" stuff packs featured by "The Sims" team. Among these stuff packs, Simmers should play Kids Room, Backyard Stuff, and Vintage Glamour.
© 2018 Korea Portal, All rights reserved. Do not reproduce without permission.