'Suspicious Partner' Episodes 39-40 Spoilers, Watch Online: Ji Wook, Bong Hee Enjoy Newlywed-Like Bliss In Final Episodes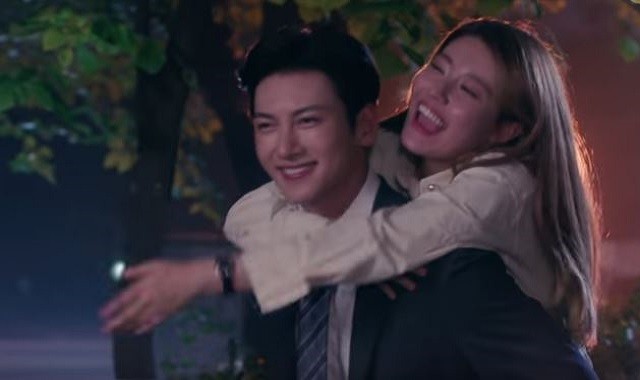 After the various challenges encountered by beloved characters, two couples will find their way back to each other's arms in "Suspicious Partner" episodes 39 and 40. The upcoming finale episodes of the SBS drama promises to feature several happy moments between Ji Wook (Ji Chang Wook) and Bong Hee (Nam Ji Hyun) as they rekindle their romance, while Eun Hyuk (Choi Tae Joon) and Yoo Jung (Hello Venus' Na Ra) explore their own relationship.
Following Ji Wook and Bong Hee's successful attempt to prosecute Hyun Soo (Dong Ha) of the crimes he committed, the estranged couple will decide to restart their romantic relationship. It appears that Ji Wook will also try to convince Bong Hee to return to his home so they could live together again, as teased in the preview clip for "Suspicious Partner" episodes 39 and 40.
Several scenes in the said teaser clip showed Ji Wook and Bong Hee enjoying their time together and even acting as newlyweds in "Suspicious Partner" episodes 39 and 40. One of the said romantic scenes included the prosecutor giving the lawyer a quick morning kiss just before he left the house to go to work, while another scenario featured the former giving the latter a piggyback ride on their way home.
Moreover, Ji Wook's former girlfriend Yoo Jung and childhood friend Eun Hyuk might also start their own romance in the SBS drama's upcoming finale episodes. It seems that Eun Hyuk's long-time unrequited love over the said prosecutor might come to an end with Yoo Jung finally returning his affections. Watch "Suspicious Partner" episodes 39 and 40 online on Viki, here.
Meanwhile, with the impending end of "Suspicious Partner," avid Ji Chang Wook fans will soon have to bid the actor a temporary farewell. In a recent announcement released by the said celebrity's agency, as obtained by Korea Herald, Glorious Entertainment revealed that the "Healer" star is scheduled to start his two-year mandatory military service on Aug. 14, Monday.
"Suspicious Partner" episodes 39 and 40 will be released on July 13, Thursday, on SBS. Watch the teaser clip below:
© 2018 Korea Portal, All rights reserved. Do not reproduce without permission.