'Ruler: Master Of The Mask' Episodes 39-40 Spoilers, Watch Online: Ga In's Life In Peril, Sun Faces Assassination Attempt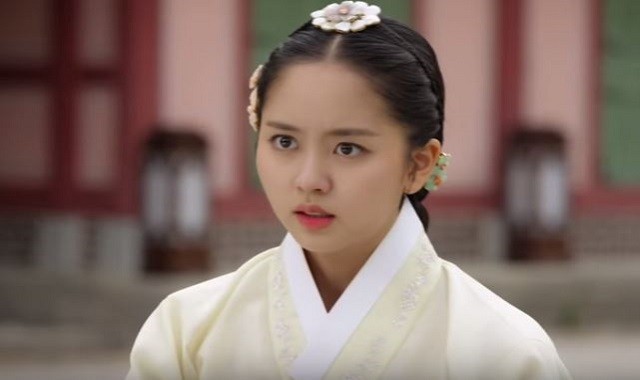 The winner in the fight to wrest control of the throne will be unveiled in "Ruler: Master of the Mask" episodes 39 and 40. Latest spoiler news for the MBC drama's finale episodes teased of Dae Mok's (Heo Joon Ho) final attempt to kill the recently reinstated crown prince turned King Sun (Yoo Seung Ho) just as Ga In (Kim So Hyun) suddenly falls ill.
With the crown prince finally reclaiming his throne from the commoner Sun (INFINITE's L) whom Dae Mok previously identified to become the fake King, the true King will soon face an uprising from the water deliverers as shown in the teaser clip for "Ruler: Master of the Mask" episodes 39 and 40. After Dae Mok instructed his men to spread rumors about the King allegedly closing down the Water Bureau which provides water to the townspeople for a price, the water deliverers will storm the palace to attack the King.
Apart from trying to manage to resentment of the water deliverers, King Sun will also have to find a way to save Ga In. A scene in the "Ruler: Master of the Mask" episodes 39 and 40 teaser showed the King holding onto Ga In after she suddenly fainted. Story speculations hinted that the said court lady might have been poisoned although it is unclear if Dae Mok is to blame or if she became ill after helping to create the antidote for the poisonous poppy pills.
Meanwhile, Dae Mok will try to regain his power by attempting to assassinate Sun through an ally who might have ties to the royal family and willing to kill the former chief peddler to become the King. However, it is unsure if Sun will be able to survive the said assassination attempt. Watch "Ruler: Master of the Mask" episodes 39 and 40 online on Drama Fever, here.
In other news, "Ruler: Master of the Mask" continues to register steady viewership shares as the drama nears the end of its broadcast run. Aired back-to-back on July 12, Wednesday, episode 37 reached nationwide ratings of 13.2 percent while episode 38 posted ratings of 14.5 percent, according to Nielsen Korea.
"Ruler: Master of the Mask" episodes 39 and 40 will be released on July 13, Thursday, on MBC. Watch the teaser clip below:
© 2018 Korea Portal, All rights reserved. Do not reproduce without permission.