Ex-2NE1 Member Dara Reveals How To Deal With Painful Breakup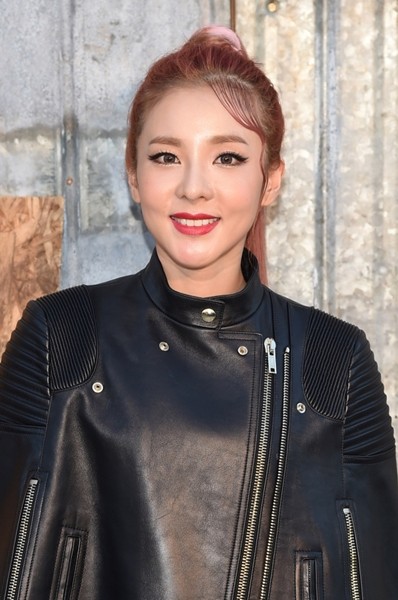 K-pop fans who want to know how to deal with a painful breakup should learn from former K-pop girl group 2NE1 member Sandara Park, who is professionally known as Dara. She recently revealed that her first breakup was so painful that it affected her job.
In the episode of "Get It Beauty 2017" on July 12, Wednesday, Dara talked to her fellow hosts of the OnStyle show, Honey Lee, Kim Se Jung and Lee Sae Young, about the painful breakup. The former 2NE1 member said she thought her world was ending after her first love.
Honey revealed that her first breakup was painful, as well. She was doing a face mask and cried so much that it flowed like a waterfall, she said.
Kim was not able to relate to the topic because she has yet to find her first love and was still waiting for it. She then asked Dara if she gave back the gifts, photos and things that she received from her first boyfriend.
Dara revealed that during her first breakup, she was crying excessively and there was even a time when a show recording had to be delayed because of it. Eventually, she came back to her senses, sold all of the things her first boyfriend gave her.
Using the money she gained from selling the things Dara's former boyfriend gave her, she went on a trip. For the singer-actress, it felt freeing.
Meanwhile, Dara's fans are about to see her exhibit her drumming skills on the small screen. She will perform to the beat of the 2NE1 song "Fire" on July 14, Friday, on "Insolent Housemates," according to All Kpop.
"Insolent Housemates" cast members Jo Se Ho and P.O. will cheer for Dara. The latter is a member of Block B, which is set to make a comeback, the K-pop boy group label Seven Seasons announced in its official website.
Previously, P.O. revealed that Dara was his ideal type. The latter is currently not dating anyone.
© 2018 Korea Portal, All rights reserved. Do not reproduce without permission.