ZE:A's Siwan Reveals New Military Look, Stars In 'The King In Love'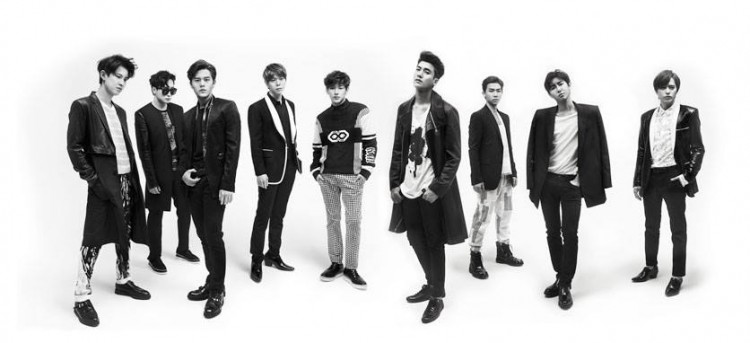 K-pop boy band ZE:A member Im Si Wan, who is professionally known as Siwan, has officially started his mandatory military training. But before leaving his fans for his new duty, the singer held an event with fans revealing his new military look.
Among the nine members of ZE:A, Siwan was the fifth one to join the military service. He officially enlisted on July 11, Hello Kpop reported.
Siwan will start with a basic training, which will last for five weeks. He was assigned to a boot camp in Yangju, which is north of Seoul.
Hours before entering the camp in Yangju, Siwan briefly met with around 200 fans near the camp, Yonhap News reported. During the event, the singer-actor joked about his new haircut telling fans that he felt like he had done his long-delayed homework.
As Siwan promised to his fans, he will be back safely. Those who miss him already can binge on his various TV Series and films including, "The Moon Embracing The Sun," "Misaeng" (Incomplete Life), "The Attorney," "A Melody to Remember" and "One-Line."
On the small screen, Siwan is set to star in "The King in Love." The historical drama series will premiere on July 17, Monday, on MBC.
Developed by Lim Hwa Min, "The King in Love" is based on Kim Yi Ryung's novel "The King Loves." Among Siwan's co-stars are Im Yoon Ah, Hong Jung Hyun, Oh Min Suk, Jeong Bo Seok, Jang Young Nam, Kim Ho Jin, Lee Ki Young, Choi Jong Hwan, Um Hyo Sup, Choo Soo Hyun and Park Hwan Hee.
In "The King in Love," Siwan will play Wang Won, the handsome and eloquent crown prince of Goryeo. The younger version of the character will be played by Nam Da Reum, who also played the younger version of Kim Ji Hoon's character in "Bad Thief, Good Thief."
© 2018 Korea Portal, All rights reserved. Do not reproduce without permission.