K-Pop News: 'Superstar K4' Winner Roy Kim Guilty Of Plagiarism?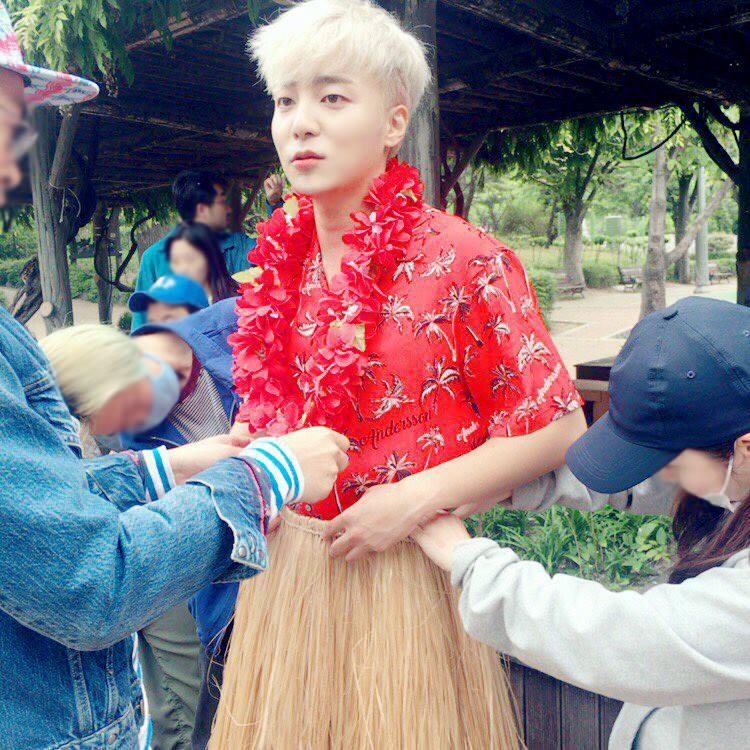 The plagiarism case of singer-songwriter Kim Sang Woo, who is professionally known as Roy Kim, recently ended. However, the "Superstar K4" winner's accuser, Christian music composer Kim Hyung Yong, is taking the case to top court.
As Hyung Yong claimed years ago, Roy's song "Bom Bom Bom" was a product of plagiarism. It was the first single from the "Superstar K4" winner's debut studio album titled "Love Love Love," which was released on June 25, 2013.
Roy just turned 24 on July 3 and he was only 20 years old when the Christian music composer filed charges against him. Hyung Yong claimed that "Becoming a Landscape of God," a song he wrote in 2012, was very similar to "Bom Bom Bom" and it was unlikely to be simply coincidental.
Aside from the charges filed by the Christian music composer, other accusations claimed that "Bom Bom Bom" was copied from "Love is Canon" by indie musician Acoustic Rain. Roy has denied both accusations and the latter has never been validated.
A month after Roy won the first trial in 2015, Hyung Yong filed an appeal. The verdict on the appeal came out only on June 22 freeing Roy of the plagiarism suit after four years, Joy News 24 reported.
However, Hyung Yong appears to be persistent. On July 11, Tuesday, he went to the Supreme Court to appeal the verdict by the district court and the appellate court that previously favored Roy, Korea Herald has learned.
Months before the district court and the appellate court freed Roy from the plagiarism suit, he released a mini album titled "Blossom." It contained six songs namely "Egoist," "Pretty You," "Suddenly," "By the Way," "Only If" and "Heaven."
In 2013, Roy won the Mnet music talent show "Superstar K4." The runner-up was DickPunks, a rock band with four members namely Taehyun, Hyunwoo, Jaeheung and Garam, while the third placer was Jung Joon Young.
© 2018 Korea Portal, All rights reserved. Do not reproduce without permission.