'Call Of Duty WWII' Zombie Mode Hinted By Sledgehammer Games' Co-Founder; Feature To Be Crossed Out In The Upcoming Game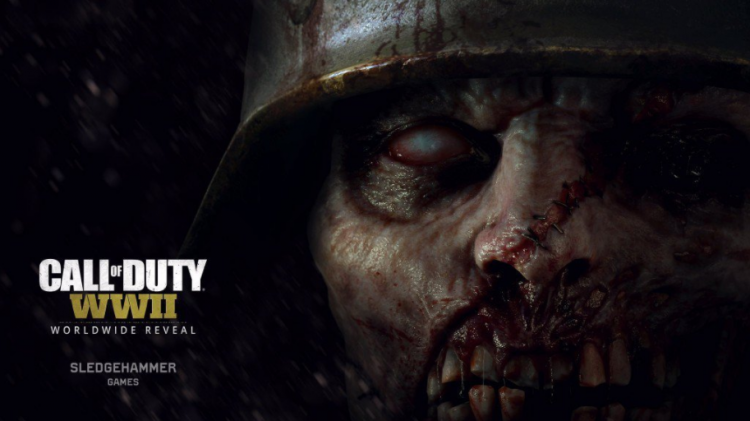 "Call of Duty WWII" may still be months away, but hints and teases about the game's content does not seem to cease. The game's "Zombie" game is just one of the much talked about features of the upcoming title and Sledgehammer Games' co-founder posted a gnarly hint over on social media.
Sledgehammer Co-Founder Glen Schofield recently took to Twitter to give "COD" fans another hint about "Call of Duty WWII's" zombie shooter. The image showed what could be slabs of undead brain enveloping a piece of metal alongside the date of July 20.
July 20. Just saying... pic.twitter.com/EVVltl2G4r

— Glen Schofield (@GlenSchofield) July 7, 2017
Players and game buffs believe that the Zombie mode of "Call of Duty WWII" could be revealed during this year's San Diego Comic-Con as the game will be having a panel during that event on that aforementioned date. Reports also suggest that the said add-on of the World War 2 shooter will be veering away from the usual penchant for current zombie-themed titles. It can be recalled that Sledgehammer shelled out a short synopsis of the undead game mode stating that Hitler's Third Reich is getting desperate in creating its very own zombie army during the latter parts of the war, Comicbook reported.
Another Sledgehammer top hat - Michael Condrey also took to Twitter to update fans with the latest news about the upcoming "Call of Duty WWII." A fan recently asked Condrey over on the said social media site if the theater mode feature will be included within the title. Unfortunately, the executive stated that it will no longer be included in the game, though he pointed out that PlayStation 4's share functionality is already powerful enough for uploading videos and capturing images.
"Call of Duty WWII" is slated to come out on November 3 and will be available on PlayStation 4, Xbox One, and PC. Check out a video about the game here:
© 2021 Korea Portal, All rights reserved. Do not reproduce without permission.