EXO's Suho, Chanyeol Explore Jeju Island For 'Let's Eat Dinner Together'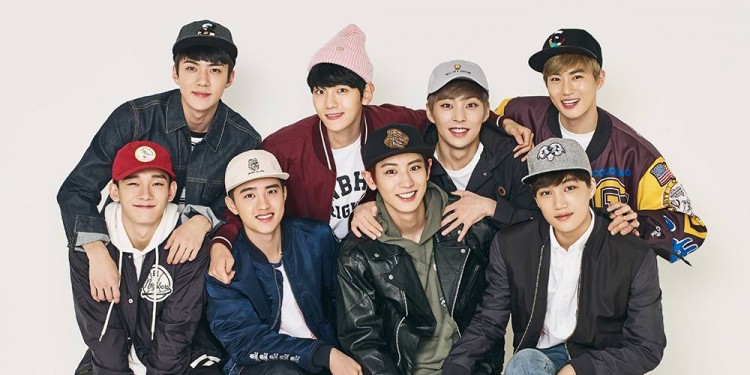 It has been confirmed that South Korean-Chinese male group EXO members Suho and Chanyeol are set to appear on "Let's Eat Dinner Together." The South Korean television program has been airing every Wednesday on JTBC2 since Oct. 19, 2016.
Suho and Chanyeol are in Jeju Island in their episode in on "Let's Eat Dinner Together," which will air on July 12, Wednesday. They are dressed up as employees of a bus terminal's ticket booth, as seen in the preview images released obtained by OSEN.
When "Let's Eat Dinner Together" MCs Kang Ho Dong and Lee Kyung Kyu come to buy a ticket, Suho tries to speak the Jeju dialect in an attempt to trick them. The EXO member tells the MCs that there are no more tickets, so they have to take a taxi.
Kang and Lee notice Suho's unnatural accent. The MCs find out that the two EXO members are the new companions.
At one point, Suho and Chanyeol are asked to perform "Growl" at the seashore. This is the part when they are looking for a special spoon before their official challenge for a meal.
"Growl" is from EXO's first studio album titled "XOXO." Since its release on Aug. 5, 2013, the song has sold two million copies and is considered the K-pop group's breakthrough single.
With the success of EXO, more fans have been looking forward to seeing the group in a variety show such as the "Let's Eat Dinner Together." The JTBC show has featured several K-pop groups including Super Junior and Girl's Generation, which is set to make a comeback with a sixth full-length studio album on its 10th year anniversary in August, according to Soompi.
Song Il Gook and Park Joo Mi were featured in the episode of the "Let's Eat Dinner Together" on June 28. The episode on July 5 featured Jang Do Yeon and Park Na Rae.
© 2019 Korea Portal, All rights reserved. Do not reproduce without permission.