Eminem Album 2017 Release Date, News & Update: 'Rap God' Hitmaker Launching New Tracks; Dr. Dre, 2 Chainz Join Adele, Snoop Dog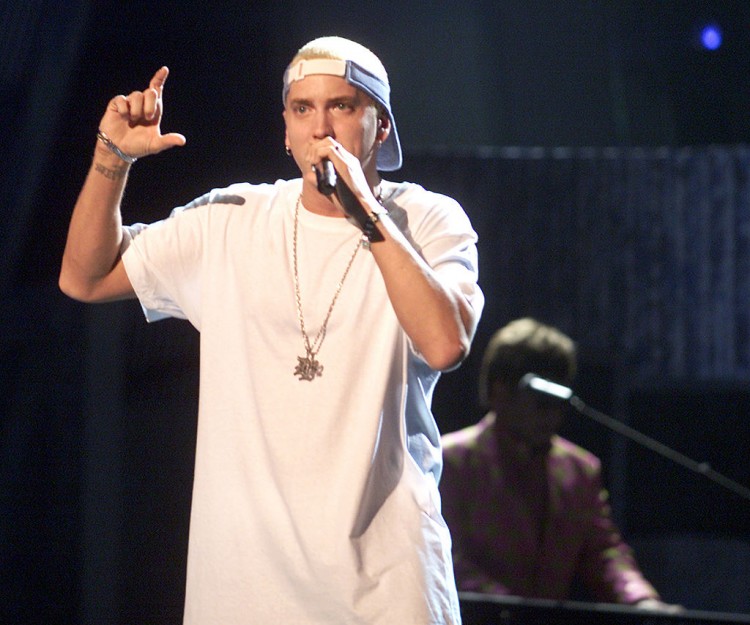 Million fans of Eminem have been patiently waiting for his next album since the rapper had not released new track since 2013. Now, new reports are claiming that the "Stun" rapper is totally launching fresh songs after Dr. Dre and 2 Chainz confirmed that they are working with Marshall Bruce Mathers III.
Blasting News reported that Eminem is presently working on something for his fans. According to the news outlet, the 44-year-old rapper is confirmed collaborating with Dr. Dre and 2 Chainz.
As a matter of fact, "Defiant Ones" director Allen Hughes Has revealed in an interview that Dr. Dre is producing a new track for the upcoming new album of Eminem. He revealed that fans should expect the two rappers being featured in one song.
"Right now he's producing, in the 11th hour, a track for Eminem's latest album," Allen Hughes revealed. "So Dre's still real active in music, you know?" the director added on.
The revelations of director Allen Hughes came after 2 Chainz previously admitted that he would be working with Eminem in a new track for the master rapper's up and coming album. According to the "Cruel Summer" actor, he did not agree with the "Love the Way You Lie" rapper's terms since he only wants him to make adlibs.
The two rappers met and discussed their collaboration. Eminem was able to convince 2 Chainz after he agreed making a remix of his original song.
Meanwhile, Korea Portal has previously reported that the upcoming album of Eminem might feature a handful of artists such as Adele, Snoop Dog, Imagine Dragons, Vince Staples and 50 Cents. There are also claims that Lana Del Rey and Nicki Minaj could possibly collaborate with the "Lose Yourself" rapper.
In fact, Nicki Minaj expressed her delight when asked if she would want to work together again with Eminem. "I never thought about that, but you know what? That is a dope idea. Of course I worked with Em on my first album, and of course, I love Em...That would be nice, that would be beautiful," the "Super Bass" singer stated.
Up until now, Eminem has not yet released any official statement regarding his upcomimg album. So, fans should keep all their fingers crossed. Stay tuned to Korea Portal for the latest news and updates about the Eminem album 2017!
© 2019 Korea Portal, All rights reserved. Do not reproduce without permission.