Al Pacino's 'Misconduct' Co-Star Lee Byung Hun, Kim Tae Ri Star In 2018 Period Series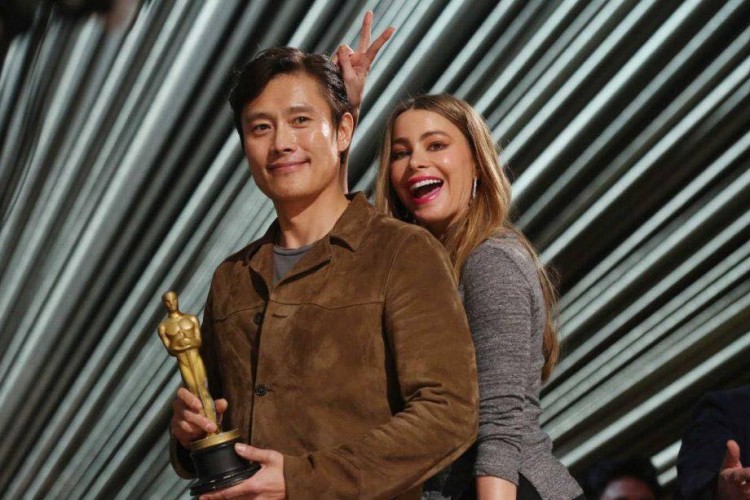 Lee Byung Hun, 47, and Kim Tae Ri, 27, will star in an upcoming period series. The show titled "Mr. Sunshine" will be written by "Descendants of the Sun" writer Kim Eun Sook and director Lee Eung Bok.
In "Mr. Sunshine," Byung Hun will play lead male character, a man in the Joseon era who returns to the country that abandoned him after becoming an American soldier. Tae Ri will play the female lead character, the love interest of Byung Hun's character and the daughter of a nobleman in the said era, Asia One has learned.
The story of "Mr. Sunshine" is set in the first decade of 20th century and it will revolve around the righteous army fighters who battled Japanese forces, according to Chosun Ilbo. The series will premiere on tvN in 2018, which will mark the 99th anniversary of the Provisional Government of Korea establishment.
"Mr. Sunshine" will mark Tae Ri's debut on the small screen. On the big screen, she was recently seen in Park Chan Wook's erotic psychological thriller film "The Handmaiden," was screened at the 2016 Cannes Film Festival.
On the other hand, Byung Hun's most recent film role was Kang Jae Hoon in "Single Rider." He starred in the mystery drama film opposite Gong Hyo Jin.
In 2016, Byung Hun starred in four films namely "Misconduct," "The Age of Shadows," "The Magnificent Seven" and "Master." South Korea submitted "The Age of Shadows" to the Best Foreign Language Film category of the 89th Academy Awards but it was not nominated.
In "Misconduct," Byung Hun played the Accountant. His fellow main cast members were Al Pacino, Anthony Hopkins, Josh Duhamel, Glenn Powell, Malin Akerman, Alice Eve and Julia Stiles.
After "Misconduct," Pacino's fans will see him again on the big screen in "Hang Man." Directed by Johnny Martin, the crime thriller film also stars Karl Urban, Joe Anderson, Brittany Snow and Sarah Shahi.
© 2018 Korea Portal, All rights reserved. Do not reproduce without permission.