'Suits' Season 7, Episode 1 Live Stream, Where To Watch Online: Harvey Leads Pearson Specter Litt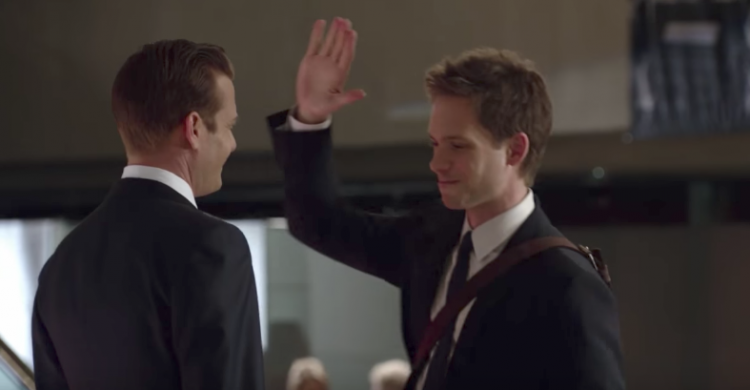 Mike is a legit lawyer as Season 7 of "Suits" explore the workings of Pearson Specter Litt without Jessica as Harvey takes charge. Watch "Suits" Season 7, Episode 1 online via live stream, check out the link below.
Warning: This article contains spoilers from "Suits" Season 7 episodes. Read if you wish to know more.
According to "Suits" Season 7, Episode 1 official synopsis, things will be picked from where Season 6 finale left off. Mike is offered a job at the firm. Meanwhile, Donna wants to grow in life and Louis is going through his own set of issues. Mike will return to Pearson Specter Litt in the first episode of this season. Harvey is the new boss after Jessica parts ways with the firm. Louis manages the new associates arriving at the firm.
In March, actor Gabriel Macht (Harvey Specter) spoke with Harper's Bazaar about Mike and Donna in "Suits" Season 7. "They found a way to get Mike back in because there are always openings in the law, right? So we'll see if we get back to the bromance and the light fodder of the show's early seasons. There was a bit of a tease of that in the deal Harvey makes with Mike at the end of Season 6. With Donna, I think there are a lot of questions can she still work for him? Is she gonna take another break? Is she gonna move on? Is he gonna hire her in a different capacity? Are they gonna just completely break it off and get together?" You can watch "Suits" Season 7, Episode 1 online, here.
Stay tuned for more spoilers, news, and updates from "Suits: Season 7 episodes. Share your views about new episodes in the section below. "Suits" Season 7, Episode 1 premieres on Wednesday, July 12 on USA.

Credit: YouTube / tvpromosdb
© 2018 Korea Portal, All rights reserved. Do not reproduce without permission.