Suho: EXO Will Break The Universe In 2017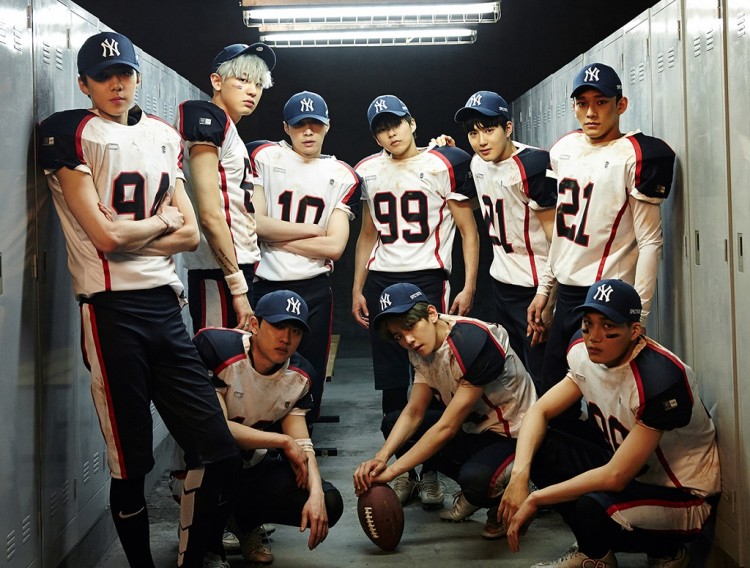 EXO will be releasing their comeback album in a few days and fans are excited. With their fourth studio album "The War," the members of the K-pop boy group, Xiumin, Suho, Baekhyun, Chen, Chanyeol, D.O., Kai and Sehun, are optimistic and confident about dominating the other half of 2017.
On July 10, Monday, the EXO boys surprised their fans through a V App live broadcast. Fans were given some spoilers about the songs included in "The War."
As a joke, Suho told the fans that the EXO members are breaking the universe so fans should anticipate it and support their repackage album because they may not do another one ever again. Baekhyun and Chen argued saying that they will definitely make another one.
Supported by Baekhyun, Chen declared that EXO was ready to dominate the second half of 2017. The EXO members wanted to spend the summer chilling with their fans, Chen told the fans.
"The War" defines the outlook of the EXO members on the world and it is an album that all the fans will enjoy, according to Kai. Showing a new side of the K-pop boy group, the album will be a jackpot, D.O. noted.
The V App live broadcast ended with Suho's announcement about their busy schedule with various activities including music shows and more V App live broadcasts. Fans should be excited as the EXO members participated in a lot of the composition and lyric-writing process for "The War," he added.
S.M. Entertainment will release "The War" digitally on July 18 and physically on July 19. However, fans can already avail of the pre-orders of "The War" prior to the digital and physical release dates.
It was previously announced that EXO is returning with eight members only. Conflict with Lay's promotion schedule in China did not allow him to participate in the production of "The War," S.M. Entertainment said in a statement obtained by Star News.
Meanwhile, Kai is set to star in "Andante." The new drama series will premiere on KBS in October, All Kpop reported.
"Andante" was written by Park Sun Ja and Kwon Ki Kyung and directed by Park Ki Ho. Among Kai's co-stars are Baek Cheol Min, Kim Jin Kyung and Lee Ye-hyun.
© 2018 Korea Portal, All rights reserved. Do not reproduce without permission.