'Warframe' News, Updates: New Expansion Announced; To Feature Weapon Customization & Spearfishing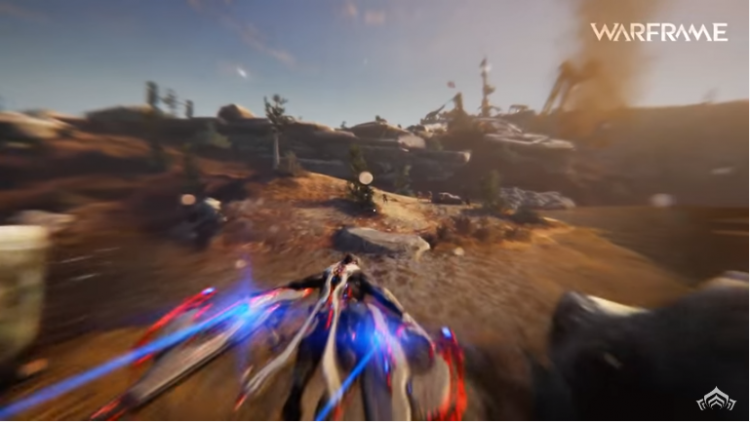 The warriors of the gun and blade are making quite a buzz as of late now that game maker Digital Extremes officially revealed "Warframe's" upcoming content - "Plains of Eidolon." This is by far the largest expansion of the free-to-play third-person shooter and attendees of the game's annual convention were all hyped about it.
The inbound "Warframe" content was finally unveiled during the game's Tenno Convention (TennoCon 2017) at the London Convention Center last July 8 as thousands of faithfuls got acquainted with some of the new features that were added into the game. Moreover, it was also announced that "Plains of Eidolon" will have an open world environment.
"Warframe" Creative Director Steve Sinclair stated during the event that adding massive landscapes within the game "is a huge leap" for them as they have been planning for such for quite a while now, Gamasutra noted. He further explained that it has been their goal to give their player base something new, dramatic, and more freedom to the game and the "Plains of Eidolon" is the perfect way to do it.
Fans were even treated with a 17-minute "Warframe" gameplay featuring the upcoming game segment. Per the sizzler reel, players can now customize weapons and Warframes and at the same time coin a name for them. Spearfishing is also one of the new features within the "Plains of Eidolon" alongside the ever reliable Archwing. The towering behemoth was one of the highlights of the video as it depicted as an entity feared even by the Grineer.
Meanwhile, "Warframe's" website also hinted of a so-called Hydroid Prime that has the ability to "harness the power of water." The mysterious Lotus will also be getting a new Warframe that is said to be glass-inspired and heavily focused on offense. Lastly, another content was hinted by the developer as a teaser trailer was posted on the website entitled "The Sacrifice."
"Warframe Plains of Eidolon" will be out later this year. Watch a couple of videos about the game here:
© 2020 Korea Portal, All rights reserved. Do not reproduce without permission.