2NE1's CL Is Top Contender To Replace Fergie As Black Eyed Peas' Vocalist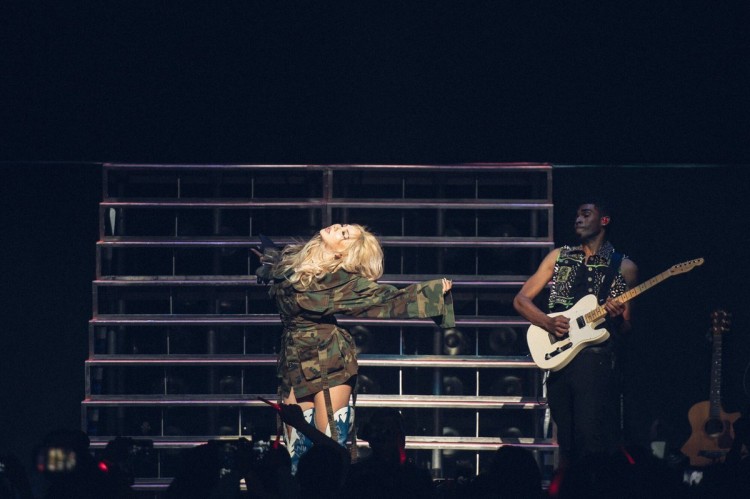 There is a very big possibility that former 2NE1 leader CL is going to be the Black Eyed Peas' newest vocalist. The rumors started circulating online after Fergie reportedly left the group to focus on other things.
According to a report by Koreaboo, speculations that CL will join the Black Eyed Peas for their August comeback cropped up because of CL's close friendship with will.i.am after the duo made a collaboration for "Getting' Dumb." The report hinted that CL is a top contender should Fergie confirm her departure from the group that launched her career many years ago.
The reports of CL joining the Black Eyed Peas were actually started by American music sites and was later picked up by the Korean press. When rumors broke out, netizens were quick to show their support for the possibility given CL's music style and her ability to work well in a group. After all, she has been part of 2NE1 for seven years.
The news also coincides at the time that CL is preparing for her solo comeback. The former 2NE1 leader is said to release her solo album soon as part of YG Entertainment's stacked 2017 line up and is reportedly gearing to take her new music stateside.
In a report by Kpopstarz, CL has teamed up with Justin Bieber and Ariana Grande's agent Scooter Braun to penetrate the US market with her solo album. Many fans, especially Blackjacks also believe that CL has what it takes to become a global superstar.
Should the rumors of a team up between CL and the Black Eyed Peas prove to be true, it could well serve two purposes at once. The Black Eyed Peas get a talented vocalist to replace Fergie and CL gets a shot to take the world stage.
However, Black Eyed Peas leader will.i.am has debunked rumors that Fergie is leaving the group. In a report by All Kpop, will.i.am said that Fergie will still be part of the group and that she is only busy with her other projects for the meantime.
© 2018 Korea Portal, All rights reserved. Do not reproduce without permission.