South Korean Singer Psy To Release a New Album in December, Nearly Three Years Following the Global Success of "Gangnam Style"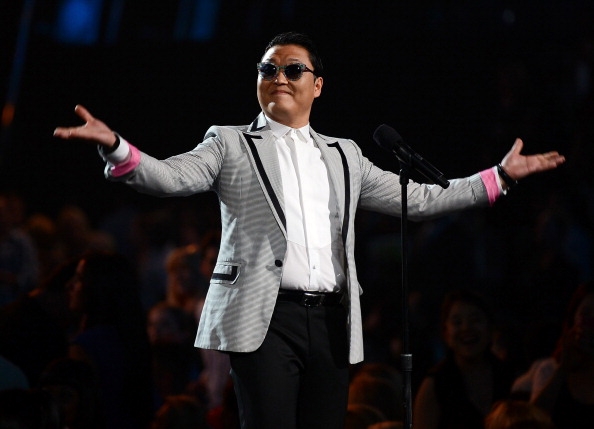 International pop sensation Psy is ready to release a new studio album on Dec. 1, two years and eight months following the massive success of his colossal hit "Gangnam Style".
Radio.com reported Nov. 2 the 37-year-old South Korean singer made the announcement on Twitter where he posted an image of himself with the caption "new PSYs-t20151201." Also printed on the photo is the release date for his new album.
This will be Psy's first album since "Gangnam Style" and his seventh studio release since he made his music debut in 2001.
According to Yahoo! News, Psy's management company YG Entertainment said, "Psy said late last year... that he would 'go back to his roots and return with a new album,' and anticipation is running high."
Prior to the global success of "Gangnam Style", Psy was already an accomplished artist in South Korea.
The Korea Times noted Sunday that fans feared Psy might have lost his vibe after travelling heavily since "Gangnam Style" imposed upon him the image of an international icon.
Some fans feel strongly that Psy should put his focus towards his South Korea fan base.
"Gangnam Style" remains today as one of the most recognizable tunes of this generation. The song peaked at number two on the Billboard Hot 100 chart.
The music video for the song is still the most-watched video in YouTube's history. At present, it has over 2.4 billion views, which is more than twice the number Taylor Swift's "Blank Space" music video earned.
Psy followed up his 2012 dance hit with "Gentleman" in 2013. In 2014, he collaborated with American rapper Snoop Dogg for a track called "Hangover". Although both songs did not manage to surpass the stellar heights achieved by "Gangnam Style", "Gentleman" and "Hangover" peaked at numbers five and 26, respectively, on the Billboard Hot 100.
© 2023 Korea Portal, All rights reserved. Do not reproduce without permission.