'PlayerUnknown's Battlegrounds:' Data Mined Files Featured A Plethora Of Stuff; Zombie Mode Goes Live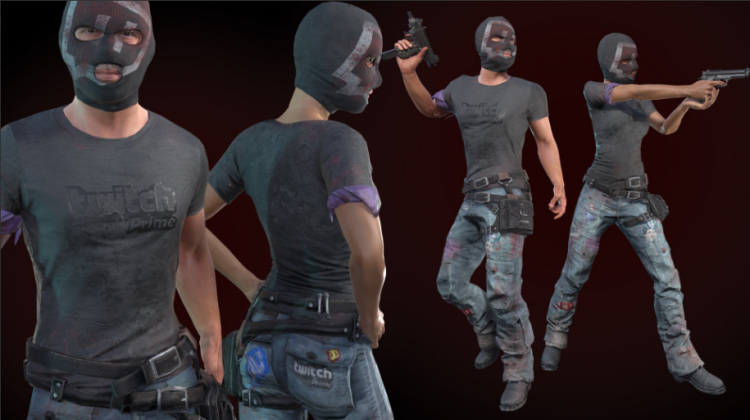 "PlayerUnknown's Battlegrounds" fans have been waiting for quite some time now for the game to be fully released. Some fans just can't wait for the game to arrive that they snuck into the game's data files to see what treasures they could find.
A redditor that goes by the moniker DevinWatson took to "PlayerUnknown's Battlegrounds'" subreddit to share to his fellow players what he discovered. As per the data mined files, a hefty sum of 54 unreleased items have been dug up. Fans should be mindful though that these recently unearthed stuff are not yet confirmed to be part of the online battle royal.
Items such as bonnets, caps, and even spiked gloves were spotted by the fan. Moreover, a deluge of battle attires was also found like a hooded coat that closely resembles that of from "Assassin's Creed," Lara Croft-like shorts, a Legion of Doom-esque armor, and a nifty-looking space suit. That "PlayerUnknown's Battlegrounds" list went to an odd turn when a so-called poison apple became part of the roster and was even categorized under grenades, Gamespot reported.
Meanwhile, the Zombie Mode recently went live where players can be either a normal militiaman or a brain-eating undead. In addition, Segment Next even hailed the new game mode as one of the toughest modes in "PlayerUnknown's Battlegrounds."
Per the mechanics of the minigame, players can form a team consisting of eight players as they are pitted against the zombies that are also controlled by other gamers. However, in order for the match to push through, one must be a "PUBG Partner" where he/she promotes and at the same time streams "PlayerUnknown's Battlegrounds."
Inspired by @PUBGpartners on @Twitch, zombies are coming to PUBG. There's no ETA yet but here's a sneak peek. #PUBGxE3 pic.twitter.com/IKKAZnl4Ml

— PLAY BATTLEGROUNDS (@PUBATTLEGROUNDS) June 13, 2017
Once a "PlayerUnknown's Battlegrounds" Partner, the host basically calls the shots as to who will be designated on both teams. Additionally, it was also mentioned that the game will not commence unless there is a total of 98 zombies in the battleground making this new game mode time-consuming.
"PlayerUnknown's Battlegrounds'" supposed October release date has been bumped to a later date, though it is expected to be out before the year ends. Watch a video about the game here:
© 2019 Korea Portal, All rights reserved. Do not reproduce without permission.