'Overwatch' News, Updates: Doomfist Nerfed Just Days After Introduced; To Get New Skins At The Upcoming Summer Games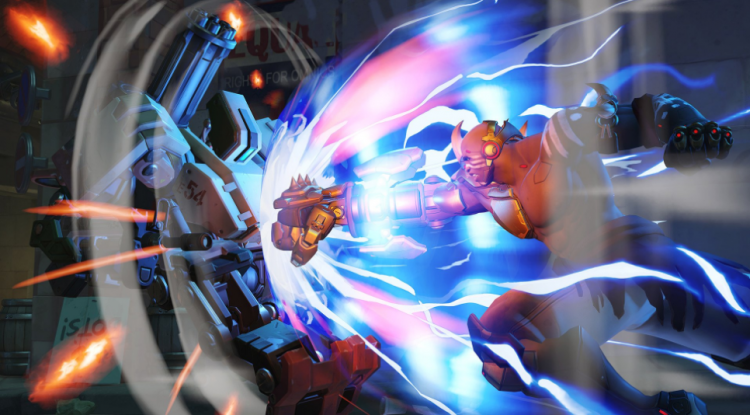 "Overwatch's" Public Testing Realm (PTR) is in a frenzy as of late with the arrival of the long-awaited anti-hero - Doomfist. Just days after he got introduced in the game, some keen-eyed players noticed a very subtle change with one of his melee attacks.
A redditor over at the "Overwatch" subreddit pointed out his observations regarding Doomfist's Rocket Punch. Per the post, the person claims that the distance reach of the mentioned attack was shorter as compared from the day when the character was launched. It is said that the Rocket Punch falls 9 meters short when used after the alleged nerf. The tweak went live on Friday, though there were no patch notes posted about the said change.
Meanwhile, another redditor (Zenofy) from the same "Overwatch" subreddit has scraped up some files of the game and has uncovered some juicy intel about what's ahead for the multiplayer first-person shooter. According to what has been dug up, it may well seem that Doomfist will be getting some stuff in the upcoming "Summer Games" event.
If the data mined information is anything to go by, it suggests that the Talon leader will be getting four cosmetics in "Overwatch's" inbound event. Moreover, if previous event cosmetics are to be based, it is most likely that Doomfist will be getting an event specific skin alongside other stashes like emotes, voice lines, or victory poses. It was also stated that there will be a total of 67 cosmetics that are bound to be dropped for Akande once he enters competitive play.
Prior to losing his arm, Doomfist is well-adept in boxing and other forms of martial arts. That being said, "Overwatch" fans believe that the new character might have a pugilist's skin if the so-called "Summer Games" goes to fruition. Check out a video about the new character here:
© 2021 Korea Portal, All rights reserved. Do not reproduce without permission.