Park Shin Hye, Park Bo Young, Lee Sung Kyung Among Actresses Who Broke Stereotypes With Kdrama Roles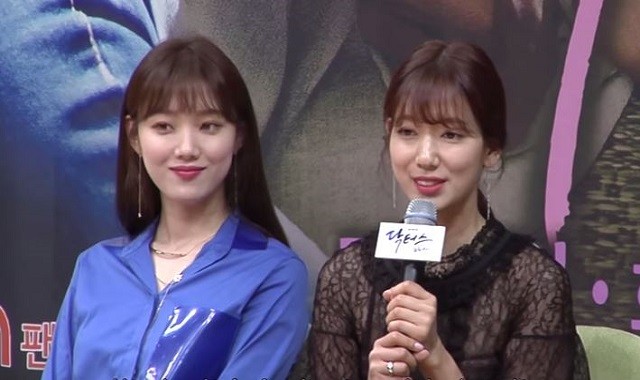 Over the years, avid K-drama fans have seen several TV series that featured weak female characters with storylines that depicted the classic damsel in distress plot. Recently, several actresses broke the said female drama character mold such as Park Shin Hye, Park Bo Young, Lee Sung Kyung and more.
Park Shin Hye was one of the eight actresses identified as stereotype breakers in the Kdrama world, according to a list posted on Koreaboo. The said celebrity's role in "Doctors" gave fans a strong lead character who was not afraid to stand up for herself and even fought gangsters bullying the medical staff at the hospital's emergency treatment area. Kim Rae Won's former co-star even showcased her fighting skills by doing her own stunts in the said drama.
Similar to Park Shin Hye, Lee Sung Kyung and Park Bo Young also depicted strong characters in recent K-dramas projects. In "Weightlifting Fairy Kim Bok Joo," the model turned actress portrayed the drama's titular role whose dedication and strength gained her a spot on the country's Olympic team. Meanwhile, Park Hyung Sik's former "Strong Woman Do Bong Soon" co-star portrayed a pint-sized yet formidable character who inherited her super strength through the female line in her family.
Other actresses known to have shattered the weak female lead stereotype in Kdramas include Gong Hyo Jin gave her role in "Jealousy Incarnate," Kim Hee Sun in "Angry Mom," Kim Hye Soo in "Signal" and Baek Jin Hee in "Missing 9." "Ruler: Master of the Mask" actress Kim So Hyun also made it to the list due to her portrayal of a ghost-fighting character in "Let's Fight Ghost."
In other news, Park Shin Hye recently capped off the Taiwan leg of her 2017 Asian fan meeting tour. Dubbed the "Flower of Angel" tour, the "Heirs" actress delighted local fans with several musical performances including a dance number, Yonhap News reported.
Park Shin Hye is set to travel to the Philippines to meet local fans on July 28, Friday. Proceeds from the actress' 2017 fan meetings will be donated to the Korea Food for the Hungry International.
© 2023 Korea Portal, All rights reserved. Do not reproduce without permission.