Song Joong Ki, Song Hye Kyo Wedding: Lee Kwang Soo Wants BFF's Big Day Canceled! Gives Hilarious Remark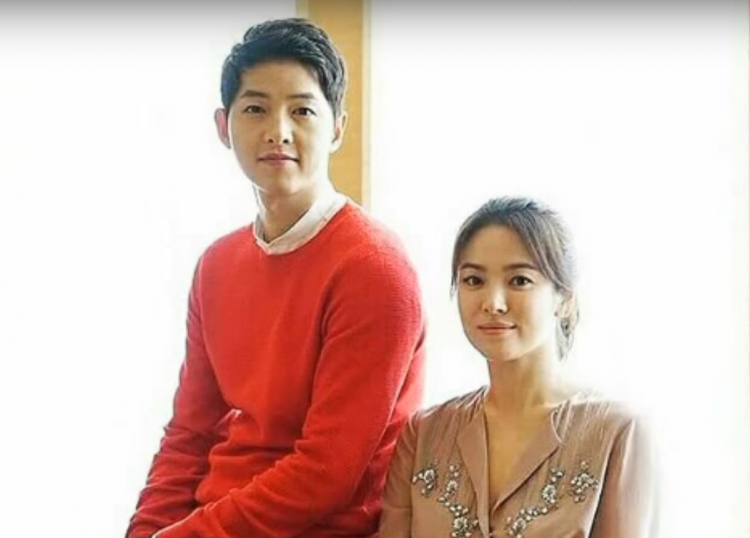 A few days ago, "Descendants of The Sun" stars Song Joong Ki and Song Hye Kyo revealed the real status of their relationship. Not only that but also the date of their upcoming marriage plans for this year.
In connection with the wedding reveal between the two K-Drama superstars is a rumored wedding photoshoot during Song Joong Ki's Bali vacation trip last month. "The Battleship Island" actor was in Bali, Indonesia from June 7 until June 13, while Song Hye Kyo was spotted on the island on June 15.
However, Song Joong Ki's agency Blossom Entertainment and UAA for Song Hye Kyo both denied that the pair was in Bali to spend some time together. Stating that Song Joong Ki was in Bali to promotional activities and Song Hye Kyo was there for project meetings.
Another rumor in regards to their Bali spotting last month seems to be getting some traction as of late. Several reports reveal that aside from their individual activities in Indonesia, the superstar couple also spent some time together for their wedding photo shoot.
Again, the agencies of both Song Joong Ki and Song Hye Kyo denied the speculation, with UAA referring to the rumors as "groundless." Blossom Entertainment's director, Kim Jung Yon was also asked if he knew in regards to the couple meeting in Bali, he stated "Song Joong Ki's trip to Bali last month was a personal vacation, and therefore I did not ask who he went with. I don't know if they met there."
A post shared by 이광수 (@masijacoke850714) on Jul 5, 2017 at 8:54am PDT
In other news, Song Joong Ki's best friend Lee Kwang Soo hilariously posted a photo on Instagram as his reaction to his friend tying the knot this October. He captioned the photo with "What was all this for?" referring to Song Joong Ki writing a message on a rock that says, "Joong Ki Kwang Soo (Asia's Prince) 2015.10.14." Stay tuned to Korea Portal for more Song Joong Ki and Song Hye Kyo news!
© 2023 Korea Portal, All rights reserved. Do not reproduce without permission.