'Destiny 2' News, Update: The Farm Teased To Fans; To Include A Soccer Mini-Game, Tyra, And A Postmaster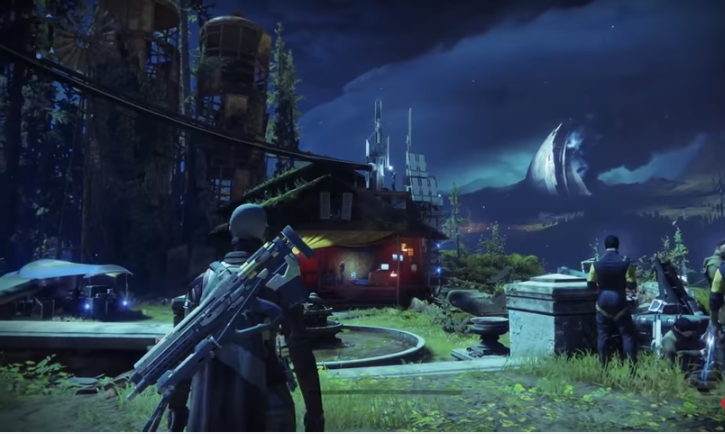 Game developer Bungie has been shelling out glimpses of their anticipated multiplayer first-person shooter - "Destiny 2" from the day it was announced. That being said, the company has recently teased another feature of the upcoming title that aims to have its player base interact with each other and at the same time enhance their respective characters.
Alongside IGN, Bungie's Narrative Lead Ryan Ebenger revealed a spot within "Destiny 2" where players can hang out and chill while waiting for their next battle. Dubbed as The Farm, this Guardian safe haven is the perfect spot to socialize with fellow gamers, power up skills and items, or just simply goof around.
Per PVP Live, a Farm can hold up a total of 26 players as it is packed with activities that allow players' characters to be a whole lot quicker and even add effects onto it that will be noticeable in the long run. One of the notable "Destiny 2" attributes that were pointed out in the video is the soccer mini-game where players can kill time with while they wait for their queue.
Ebenger also stated that a deluge of non-playable characters (NPCs), vendors, and guest characters are expected to come and go within The Farm. However, both the postmaster and the thought-to-be-dead Cryptarch Archivist Tyra Karn will be stapled personalities inside "Destiny 2's" hangout.
PC Gamer, on the other hand, took notice of The Farm not getting ravaged by the Cabal considering its vulnerability to such attacks. The publication then surmised that such mystery might be answered by "Destiny 2" itself when it is officially released.
"Destiny 2" will officially hit the shelves on September 6 for both Xbox One and PlayStation 4. Meanwhile, PC players will be getting the game on a later date as it is slated to come out on October 24. Check out the newly released video here:
© 2021 Korea Portal, All rights reserved. Do not reproduce without permission.