'Overwatch' News, Updates: Doomfist Is Finally Happening; Terry Crews Doing The Voice Over?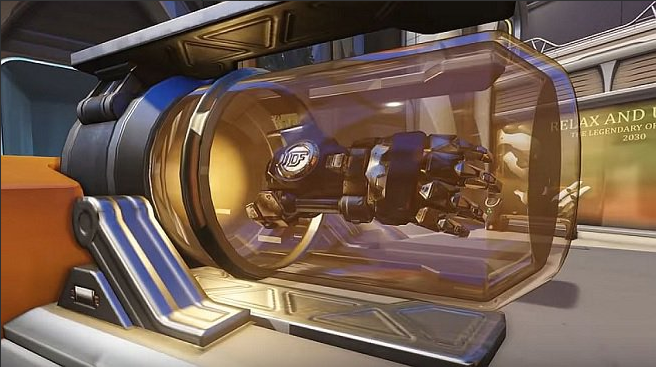 The long wait may soon come to an end for "Overwatch" fans as Blizzard recently teased one of its highly anticipated character in the game - Doomfist. Moreover, the award-winning game maker even revealed the name of the new wielder of the powerful gauntlet that made fans all hyped about the character.
The said "Overwatch" announcement came in an in-lore fashion, though the said post was already taken down at the time of writing. However, there are some who took a snapshot of it and took it to Twitter to herald such hint.
Per the breaking news-like announcement, "Overwatch's" antagonistic faction - Talon - facilitated the escape of a prisoner named Akande Ogundimu who also goes by the moniker Doomfist, according to PVP Live. The publication also noted the upcoming character's alliance with the terrorist collective. However, it is yet to be known on what will be the true agenda of the new character.
[WORLD] New information surfaces about previous attack on Helix Security facility, Talon involvement confirmed: https://t.co/lJaVrxg4eq pic.twitter.com/b9xBX3eZBz

— Overwatch (@PlayOverwatch) July 4, 2017
However, if it were to base the "Overwatch" mythos, Doomfist's escape from the "maximum security installation" took place three months before the Numbani Airport attack courtesy of the soon to be introduced character, PC Gamer noted. It also pointed out that it was then that Ogundimu obtained the legendary gauntlet and the moniker.
Now that Doomfist has been hinted by Blizzard, it won't be long until "Overwatch" fans will be getting constant updates regarding the character as this has been the penchant of the famed game developer. Moreover, players can also expect the upcoming character to be spotted within the game's public testing realm to check on his skills, ultimate, and glitches.
Meanwhile, fans are still down with the idea of actor Terry Crews giving voice to "Overwatch's" Doomfist. Back in January, he even took it to Twitter to ask fans if they want him to do the voice of the new character. As of late, the said tweet has gained 21,000 likes and 10,000 retweets. Check out a video about the game here:
© 2021 Korea Portal, All rights reserved. Do not reproduce without permission.