Samsung Galaxy S8 Mini In The Works? Phone Still Getting The Infinity Display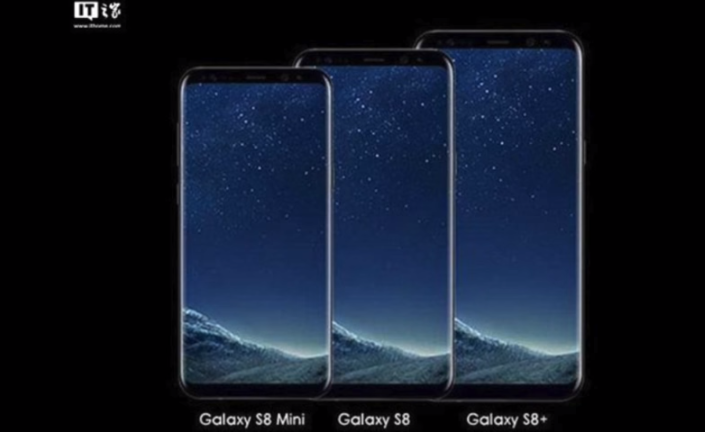 After South Korean tech giant Samsung released a mini variant of the Galaxy S5 in 2014, the company went on hiatus in making such iteration under their Galaxy S lineup. However, with the recent success of their current flagship, it may well seem that the company will be reviving the said render as reports about the Samsung Galaxy S8 Mini are making rounds online.
Per WCCFTech, talks about the Samsung Galaxy S8 Mini allegedly came from a Chinese source adding that the miniaturized banner phone will be launched in South Korea sometime this year. Moreover, it is believed that some of its specs will be toned down alongside its display size.
If recent talks are anything to go by, the Samsung Galaxy S8 Mini will be getting a 5.3-inch Infinity Display. The publication added that if such would be the case, S8's mini version could have an iPhone SE feel to it.
Unlike its bigger renders that are buffed with Qualcomm's Snapdragon 835 chipset, the Samsung Galaxy S8 Mini will be getting a Snapdragon 821 SoC which the same chip loaded into LG's flagship - the G6. Moreover, it is very much likely that the device will be getting a generous 4GB of RAM with at least 32GB of storage space that is expandable via microSD, GSMArena noted.
Prior to such, Korea Portal reported that Samsung is also rumored to be making a more robust iteration of the S8 dubbed the Galaxy S8 Active. If both Samsung Galaxy S8 Mini and S8 Active go to fruition this year, consumers will eventually be choosing from four variants of the S8 depending on what model suits their lifestyle.
As of late, Samsung has yet to make an official statement confirming the Galaxy S8 Mini and Active existence including their respective release dates. Check out a video about the phones here:
© 2021 Korea Portal, All rights reserved. Do not reproduce without permission.