'Shadowhunters' Season 2 Spoilers: Sebastian To Unveil True Self? Dominic Sherwood Teases 'Frightening' Personality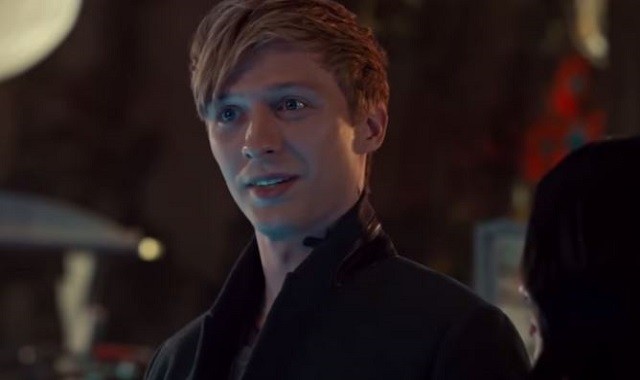 Beloved characters will soon deal with an antagonist who might be more villainous than Valentine (Alan Van Sprang) in "Shadowhunters" Season 2. Upcoming episodes of the Freeform series will feature more of Sebastian's (Will Tudor) scary side, according to Dominic Sherwood.
When Sebastian was first introduced in the second half of "Shadowhunters" Season 2, viewers saw a personable yet formidable young man who even helped Izzy (Emeraude Toubia), as well as Clary (Katherine McNamara). However, the said character's true personality will soon be unveiled that includes a penchant for manipulative strategies to rival Valentine's skills.
In a recent interview with Entertainment Weekly, Dominic Sherwood described Sebastian as a "frightening" character and a "very, very bad man." Given the recent reveal of Sebastian's torturous ways as shown in "Shadowhunters" Season 2 episode 14, viewers can look forward to the said character slowly implementing his evil plan.
Apart from trying to ensure that Valentine remains imprisoned in upcoming "Shadowhunters" Season 2 episodes, Jace (Dominic Sherwood), Alec (Matthew Daddario), Clary and other members of the Clave will soon have to contend with Sebastian's villainous efforts. The said character's recent actions also proved Sebastian's slightly deranged mindset given his decision to keep a yet-to-be identified person locked inside his closet.
Sherwood even compared Sebastian's maniacal behavior in "Shadowhunters" Season 2 to the iconic villain in the movie "Silence of the Lambs." The actor stated, "Not only is he this crazed maniac, kind of 'Silence of the Lambs'-style crazy person, but [the Clave] welcomed him in. So now we not only have Valentine to worry about, we have this mole."
Meanwhile, the upcoming "Shadowhunters" Season 2 Episode 15 will feature Clary and Simon's (Alberto Rosende) relationship struggles. Titled "A Problem of Memory," the said episode will have Simon venturing down a dark path after learning that Clary still has feelings for Jace, according to episode spoilers posted on Spoilers Guide.
"Shadowhunters" Season 2 Episode 15 will be released on July 10, Monday, on Freeform. Watch the teaser clip below:
© 2020 Korea Portal, All rights reserved. Do not reproduce without permission.