Park Shin Hye Holds Unique Fan Meeting In Taiwan, Unveils Favorite Things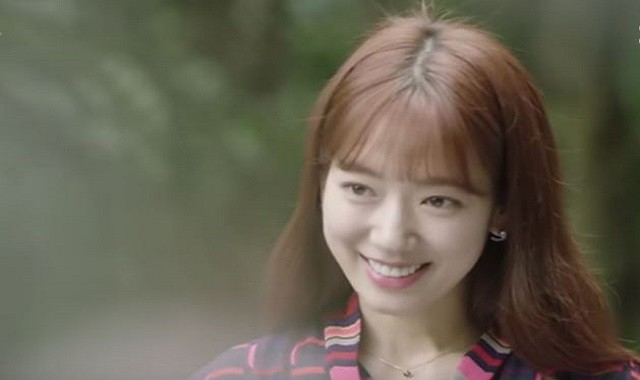 Park Shin Hye recently embarked on the second leg of her 2017 Asian fan meeting tour. Held in Taiwan, the "Doctors" star surprised her avid fans when she conducted the said event without any local emcee.
In a move that showed Park Shin Hye's continued attempts to forge a stronger bond with her fans, the South Korean actress led her Taiwanese fan event all on her own. Without the appearance of the usual local emcee to help facilitate the flow of a special showcase such as the "Heirs" star's recent meet-and-greet, Lee Min Ho's former co-star bravely faced her fans and entertained them with musical performances including other fun activities.
The "Doctors" actress' decision to forego the assistance of a local emcee for her recent fan meeting was part of Park Shin Hye's plan to grow closer to her Taiwanese followers. In a press statement released by the said celebrity's agency, as obtained by Yonhap News, S.A.L.T. Entertainment mentioned that the Hallyu star wanted to take advantage of the event to "better communicate with her fans."
Held on July 1, Saturday, at Taiwan's ATT Showbox, Park Shin Hye's fan meeting was filled with several live performances as the former child star performed six songs including a track from the SBS drama "Doctors." The actress even complied with the Taiwanese audience's request to show off her dance moves by dancing to TWICE's hit "TT."
Apart from the impromptu dance and other musical performances, Park Shin Hye also participated in entertaining activities with her Taiwanese fans. She even presented the fan meeting attendees with a special lunch box treat that contained several pieces of fruit, rice balls, as well as sandwiches.
Meanwhile, prior the Taiwanese meet-and-greet event, Park Shin Hye recounted her earlier visits to the said Asian country. In a V Live Q&A session held backstage, the "Doctors" star shared how she just finished rehearsing for her fan meeting performances and that she met local followers in a similar event at the same venue in 2014 and 2015, Korea Herald quoted the actress as saying. She even revealed some of her favorite things to eat in Taiwan which included dim sum and bubble tea.
Park Shin Hye is set to travel to the Philippines for the final leg of her 2017 fan meeting tour. Dubbed the "Flower of Angel" tour, the said event will be held on July 28, Friday.
© 2023 Korea Portal, All rights reserved. Do not reproduce without permission.