'Game Of Thrones' Season 7 Spoilers: Brienne, Tormund Giantsbane Die For Love?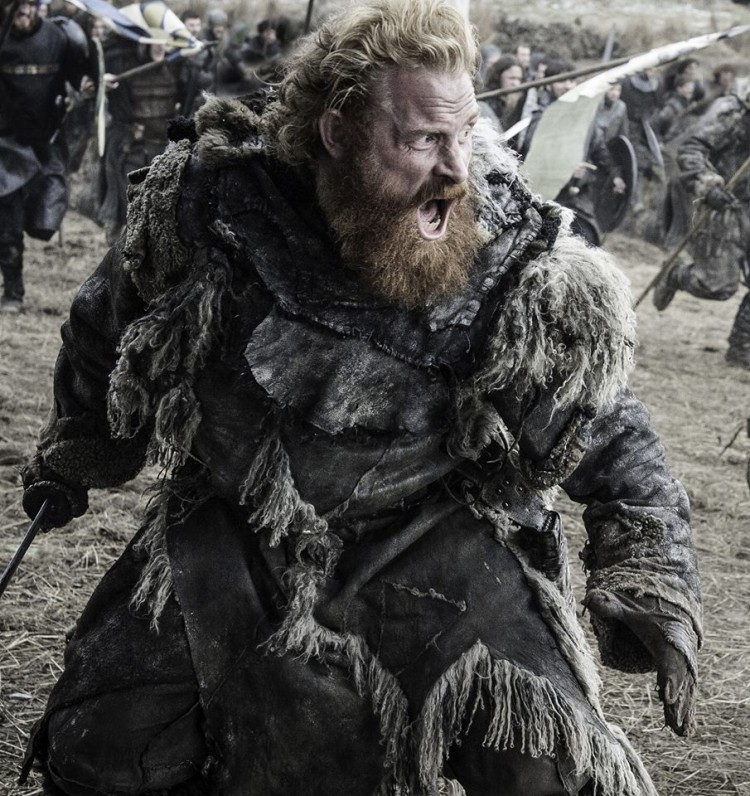 Both Gwendoline Christie and Kristofer Hivju are reprising their respective roles as Brienne of Tarth and Tormund Giantsbane in "Game of Thrones" Season 7. The expected romance between the two characters may not have a happy ending, based on a recent interview with the showrunners of the HBO series.
In Season 6, several scenes showed Brienne and Tormund looking it at each other. This left viewers speculating that a romance will develop between the two fighters in the next season.
But "Game of Thrones" showrunners Dan Weiss and David Benioff seemed to have denied the romance in an interview with Entertainment Weekly. The developing love between Christie and Hivju's characters would mean one of them needs to be killed off, the showrunners hinted.
"There was the episode where they're all leaving Castle Black together," Weiss said. There was an unscripted scene of Brienne and Tormund on horseback, in which she looks at him and he smiles at her.
It was not something the writers could ever write and it was just a moment involving a man creeping out on a woman by smiling in a way that makes her very uncomfortable so she looks away, Benioff continued. The showrunner saw the particular scene with Christie and Hivju's characters on horseback numerous times and it always made him laugh.
At this point, fans of "Game of Thrones" are expecting that several characters will be killed off like in the previous seasons. But as always, it is likely that the viewers will be surprised again by the characters destined to be axed.
Aside from "Game of Thrones," both Christie and Hivju have other projects on the big screen. The former has been confirmed to join the cast of an upcoming film based on the 2010 documentary "Marwencol" along with Steve Carrell, Diane Kruger, Janelle Monae and Leslie Mann, according to Variety.
On the other hand, Hivju is set to star in "Mango: Life's Coincidences." The "Game of Thrones" star will play a principal in the upcoming biographical drama film.
© 2023 Korea Portal, All rights reserved. Do not reproduce without permission.