Kim Dong Han: 'Transitioning From Martial Arts To Dancing Was Fun'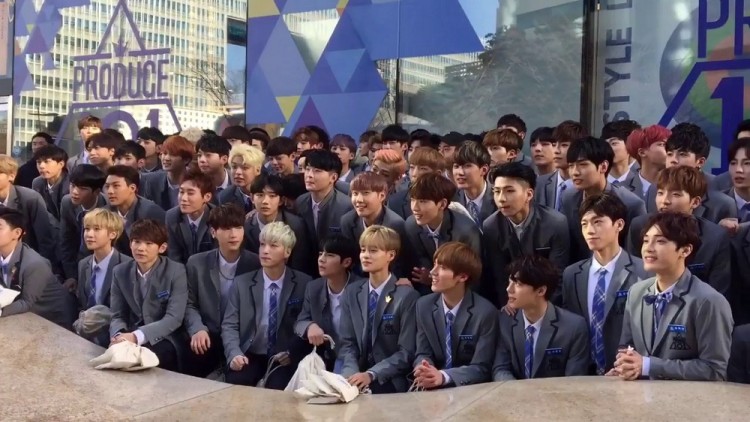 Kim Dong Han is one of the interesting contestants of "Produce 101" Season 2. In a recent interview, he talked about how he became interested in pursuing a career as a singer.
Apparently, singing was not Kim's initial interest as a kid. He started first with martial arts then to dancing.
After appearing on "Produce 101" Season 2, Kim was featured in @star 1 magazine, as cited by All Kpop. He explained to the magazine how he transitioned from martial arts to dancing, which led him to his dream to become a singer.
There was a large gap between martial arts and dancing so Kim did not do much pondering. In his first year of junior high school, he quit sports and joined a dancing team called The Face, he revealed.
For Kim, joining the dancing team was so much fun. It was then that he realized that he wanted to become a singer.
On "Produce 101" Season 2, Kim underwent rigid training. This is why he found it fun and refreshing to participate in a photoshoot and an interview after the Mnet reality boy band survival show.
Kim's dancing skills helped him stand out on "Produce 101" Season 2. He studied the music video of K-Pop boy band EXO's song "Call Me Baby" many times.
Prior to "Produce 101" Season 2, Kim had danced to the music video. He then focused on doing facial expressions and gestures when he performed it on the Mnet reality show.
At this point, people recognize Kim on the streets and he is fascinated by the attention. He used to fool around in public but now, he tries to stay calm and put together, he said.
On June 25, Kim was in a fan meeting with his fellow OUI Entertainment trainees Cho Sung Wook and Jang Dae Hyun, Soompi reported. During the event, Kim talked about the attention he is currently getting.
Kim told his fans that the attention and love from them made him excited and happy. He also told them that the photos in his recent photoshoot were great because the cameras were amazing.
© 2023 Korea Portal, All rights reserved. Do not reproduce without permission.