Lee Hyori: Dancing Is Like Yoga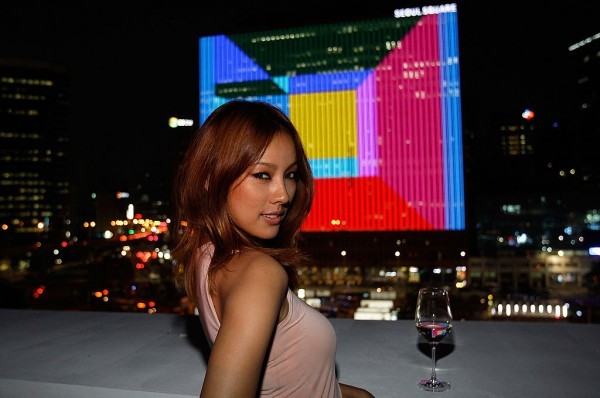 Actress, singer and TV host Lee Hyori was the guest on the JTBC show "Newsroom" on June 29, Thursday. On the show, the "Hyori's Bed and Breakfast" host talked about her passion for dancing and singing.
Lee is set to release her sixth studio album titled "Black," which is great for dance music fans. It is a comeback album since her fifth studio album titled "Monochrome" was released in 2013.
While talking about "Black," Lee made a comparison between dancing and yoga. For her, these two things are particularly similar.
In 2008, Lee won Best Dance Music at the 10th Mnet Asian Music Awards. In 2012, she made a cameo appearance in the romantic comedy film "Dancing Queen" as a "Superstar K" judge.
From 2013 to 2016, Lee went on hiatus. During those years, she stayed on Jeju Island, where she wrote songs.
There are 10 songs in "Black," which were all written by Lee. Five of these are collaboration songs namely "Seoul" featuring Killagramz, "Love Me" featuring Killagramz, "White Snake" featuring Los, "What Doesn't Change" featuring Los and "Unknown Track" featuring Absint.
There is also one duet song with Lee Juck titled "Diamond" in the album. The latter is the singer of the "Love in the Moonlight" official soundtrack titled "Interlocked Fingers."
"What Doesn't Change" is about Hyori's realization that there is a need to accept all internal and external changes naturally. On the other hand, she wrote "Diamond" after reading an article about a former comfort woman who died.
"Black" will be released on July 4, Soompi reported. Hyori's fans were given a foretaste of the album after the recent release of the song "Seoul."
On the small screen, Hyori's show "Hyori's Bed and Breakfast" premiered on JTBC on June 25. The first episode received 5.8 percent in viewer ratings, according to All Kpop.
It appears that Hyori's fans are still as supportive of her as they were before her hiatus. Still, she is not staying complacent as she keeps herself busy reviving her career as a TV host and a singer.
© 2023 Korea Portal, All rights reserved. Do not reproduce without permission.