Eddy Kim And Girls' Day Sojin Admit Dating Rumors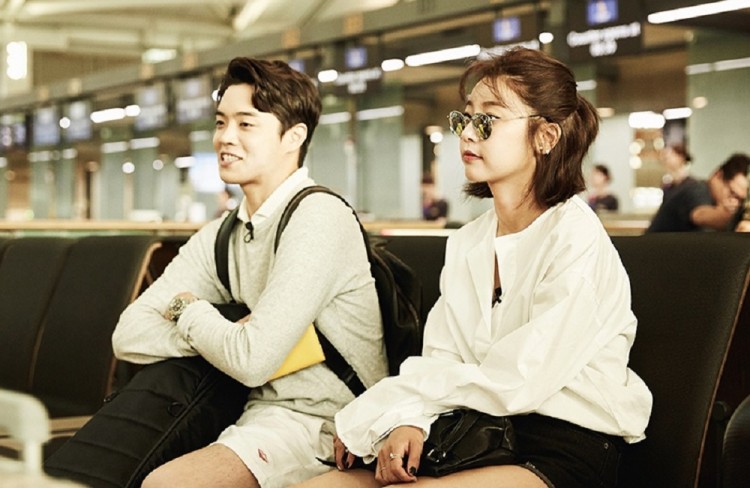 Just recently, another set of dating rumors has engulfed two other popular celebrities. Eddy Kim and Girl's Day member Sojin has just admitted that they are dating after all.
It has not been long since Girl's Day member Sojin and Eddy Kim was swarmed with dating rumors. The two met and got close while shooting for Channel CGV's "I'm A Movie Director Too: Youth Movie". The two reportedly shared a mutual love for music and this became a reason for them to hang out and get close to each other. The two would be usually seen together near Sojin's house or in her car thus rumors of them dating emerged.
Their agencies have immediately debunked the rumor saying that it was not true. Dream T Entertainment stepped forward to deny the dating rumors and explained that Girl's Day leader Sojin is only good friends with Eddy Kim. The agency said that they confirmed this with Sojin.
However, few hours after the official statement from Dream T Entertainment, Sojin and Eddy Kim have finally come out to admit to the dating rumors. The two celebrities confirmed that they were actually dating after all. They explained that they initially denied the dating rumors because they were trying to be mindful of the other's privacy but after confirming and consulting with both parties, they have come to an agreement to just let it out. Dream T Entertainment added that Sojin and Eddy Kim were being cautious and protective of each other that they initially denied that they were in a relationship.
Dream T Entertainment has released an updated official statement regarding this matter. The agency revealed that Girl's Day member Sojin and Eddy Kim recently just began to show interest in each other, confirming further that the two have just started dating. Sojin has even personally asked fans to watch over her and Eddy Kim's relationship. The Girl's Day member hoped that fans will continue to support them and Girl's Day as performers after finally announcing that she is dating Eddy Kim.
© 2023 Korea Portal, All rights reserved. Do not reproduce without permission.