Kim Soo Hyun Moved To Tears During 'Real' VIP Screening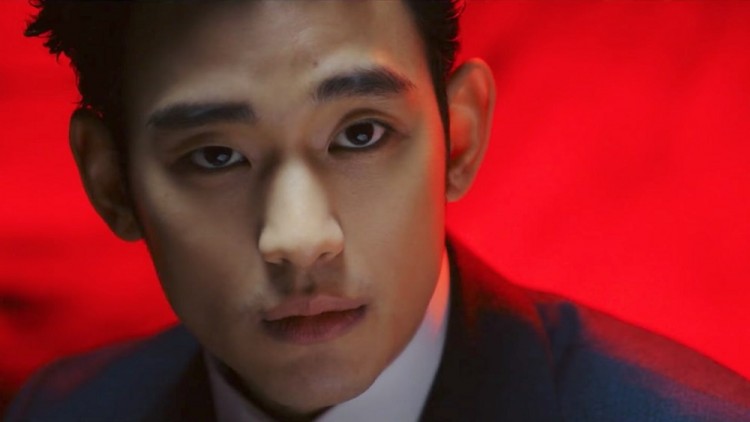 Kim Soo Hyun's latest movie, "Real" has finally graced the cinema theaters all over South Korea. A VIP screening took place earlier and it revealed the actor suddenly breaking down in tears.
A VIP screening of the new South Korea fantasy film, "Real" was held yesterday and Kim Soo Hyun was one of the main cast who graced the said event. Kim Soo Hyun took the stage by leading an introduction of the film before it was played. However, during his speech, the actor suddenly choked up and cried. He was able to calm and compose himself after a short while and continue the introduction.
There were rumors going on that Kim Soo Hyun was brought to tears because of the latest reviews of his new film, "Real". The young actor did a stellar job portraying his character in the movie but the film was met mostly with negative reviews. Some critics said that the movie was so bad that it could be the last one for Kim Soo Hyun.
The rumors were debunked by Kim Soo Hyun's agency and revealed the truth behind the actor's tears. A representative from KeyEast Entertainment revealed that Kim Soo Hyun did not cry because of the bad reviews. Apparently, the actor was moved to tears because various representatives from agencies as well as the entire production staff of the movie attended the VIP screening. Kim Soo Hyun choked up because he remembered how hard it was to film the movie, "Real" and was also reminded of the how production worked hard on the film.
"Real" recently premiered and Kim Soo Hyun asked fans to remember this movie as his biggest project in his twenties since he is set to enlist in the army soon. Aside from Kim Soo Hyun, Sun Dong Il, Lee Sung Min and former f(x) member Choi Sulli star in the movie. The actor has also thanked his former leading ladies, Bae Suzy and IU for making special appearances in his movie.
© 2023 Korea Portal, All rights reserved. Do not reproduce without permission.