Mnet Denies Allegations Of Barring 'Produce 101' Season 2 Eliminated Trainees From Promoting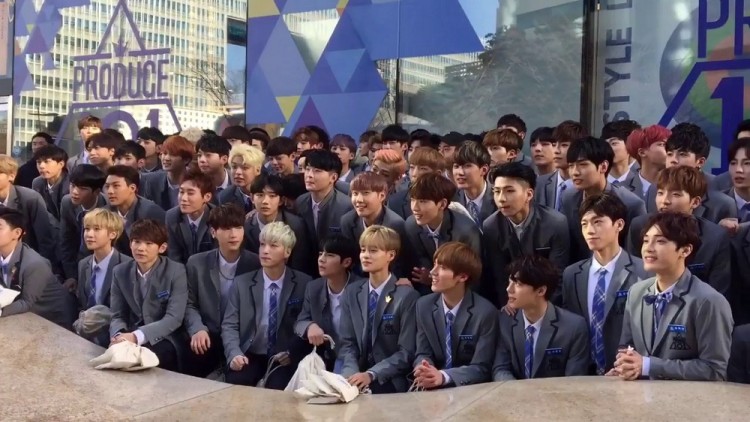 It has not been that long since "Produce 101" Season 2 concluded with the reveal of its final 11 members who will debut as the new idol group, Wanna One. The Mnet show is recently engulfed with a new set of rumors that involve the eliminated trainees.
Rumor has it that the Mnet show has banned the former and eliminated trainees of the recent "Produce 101" Season 2 from taking part in any promotional project. Koreaboo claimed that the said ban will be effective for three months and the restrictions will cover any sort of commercial deals that will profit them. This means that the trainees that will not be debuting with Wanna One will not partake in any exclusive interviews or accept endorsement deals.
The rumors have gotten fans to cry foul especially because there are quite a handful of eliminated trainees from "Produce 101" Season 2 who will be promoting in other projects in the upcoming months. Some trainees will continue to promote with their respective idol groups or even join and debut with a new Korean pop group. Other popular trainees like Samuel Kim is already gearing up for a solo debut this August.
The rumors have gone out of hand and Mnet has stepped up to address them. Mnet firmly denied the rumors and emphasized that this was never part of the contract of the contestants of "Produce 101" Season 2. In addition, Mnet never recommended such thing and the only thing they asked of the eliminated trainees was to join the upcoming final concert. Mnet reiterated that they have set rules and regulations for the winners who will be debuting with Wanna One but they never placed restrictions on the trainees who were eliminated. After Wanna One was formed, it was revealed that the 11 members will not be allowed to promote with their existing groups and will focus on the limited time of promotions of the new group under YMC Entertainment.
© 2023 Korea Portal, All rights reserved. Do not reproduce without permission.