'Bold and the Beautiful' Spoilers: Nicole To Be In A Rift Of Confusion
by
Kriti
/ Jun 28, 2017 02:22 AM EDT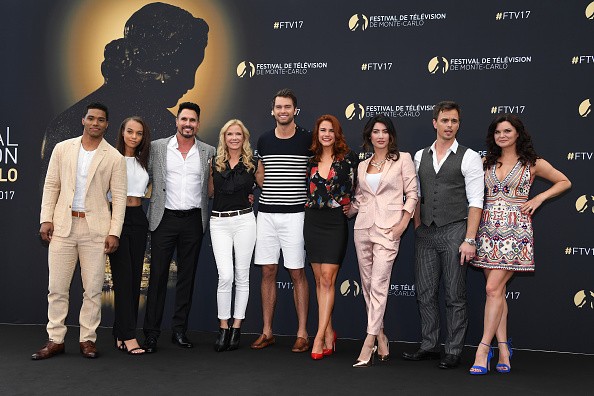 The next episode of "Bold and the Beautiful (B&B)" is going to premier on June 27th, Tuesday. Spoilers regarding the same have surfaced online. These leaks give fans a glimpse into what will take place in the upcoming episode of "B&B." It seems like Nicole (Reign Edwards) will be seen in a rather soulful situation when it comes to matters of custody. Moreover, Juluis (Obba Babatunde) will be seen deciding to have a personal confrontation with his daughter. Adding to the grief of Nicole, she will be asked by Julius regarding the adoption papers. This results in Nicole admitting that she hasn't signed the adoption letters as yet.
After discovering that Nicole still hasn't signed the adoption letter, Julius finally expresses his hopes of her never signing them. Julius will be seen taking the opportunity to tell Nicole that she is Lizzie's real mother and that these events are only signs suggesting how they should stick by each other. Even after Julius makes things clear, Nicole is still left confused as to what she should do next. Since it's a very big decision, it appears like Nicole will take her sweet time to decide what the right to do in this situation is. Most of the fans may already know about Nicole's undying love for Lizzie. This further instills fear in Nicole as she is made to feel that this might probably the last chance to accept a biological child.
At the same time, her decision in the favor of Julius will also be leaving Rick (Jacob Young) and Maya (Karla Mosley) in a state of devastation. Thus, it so appears like Nicole will be breaking hearts regardless of what she chooses to do. While she dwells deeper into this situation, Maya encourages her to keep Lizzie. In fact, Maya doesn't find anything wrong in doing so. Maya is further supported by Rick, as he tells her that everything will eventually work out towards the end and that all her doubts will be clarified.
Meanwhile, Zende (Rome Flynn) will finally gather some courage to speak to Coco (Courtney Grosbeck) regarding the Avant issue. He will be seen putting all the blame on Julius for whatever is taking place. Zende will agree to this
© 2023 Korea Portal, All rights reserved. Do not reproduce without permission.