'Final Fantasy XV Episode Ignis' Trailer Making Rounds Online; 'Comrades' Still Nowhere In Sight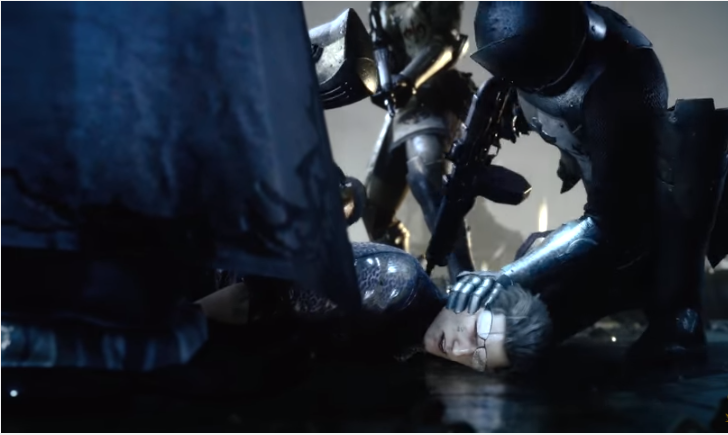 "Final Fantasy XV Episode Prompto" is slated to go live today as it will feature Noctis' gunslinging buddy. In line with this, another downloadable content has just been teased and is making rounds online dubbed "Episode Ignis."
"Final Fantasy XV's" DLCs have been noticeably getting darker as they arrive as the sizzler reel for "Episode Ignis" featured the protagonist in a very tight situation where he was pinned downed by heavily armored soldiers. Moreover, it featured Niflheim's Chancellor Ardyn Izunia who is very much likely to be the one responsible for his capture. It can also be seen that the antagonist is saying something in the trailer, though it was intentionally inaudible.
Just like Gladiolus and Prompto, "Final Fantasy XV Episode Ignis" will showcase Noctis' adviser getting separated from the crew and fans of the game will take control of the character once the game segment is out, according to Siliconera. However, the trailer did not feature additional contents aside from Ignis including a gameplay from the upcoming DLC.
Moreover, it is a known fact to the "Final Fantasy XV" fandom that Ignis is well adept in cooking. Hence, the game's player base is wondering if such skill will be showcased in the new game expansion just like Prompto's obsession in taking selfies, US Gamer reported.
Meanwhile, details about "Final Fantasy XV's" co-op add-on dubbed as "Comrades" is still undisclosed as of late. Furthermore, PlayStation LifeStyle noted that those who wish to grab the yet to be released DLC will have to secure a membership under PlayStation Plus.
"Final Fantasy XV Episode Ignis" will be out sometime in December and will be priced at $5 for non-Season Pass holders. In the meantime, check out the trailer of the next DLC here:
© 2021 Korea Portal, All rights reserved. Do not reproduce without permission.