'The Originals' Season 4 Finale Episode News: Hope is in Trouble; What We Know So Far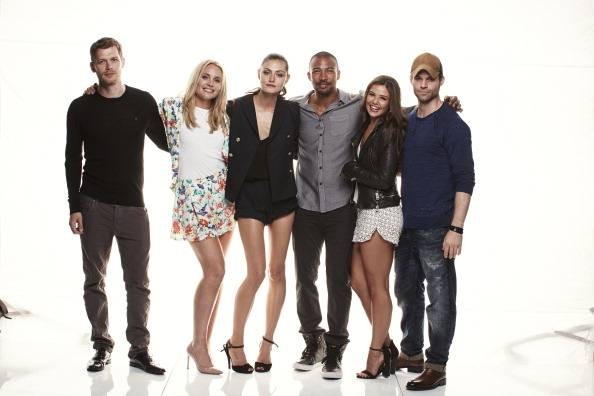 "The Originals" Season 4 is on its finale episode and will leave the Mikaelson's with less options in saving Hope (Summer Fontana). It seems that the New Orleans family is going to make a challenging decision that may change the family forever.
The Hollow attacked the Mikaelson's as can be seen in the previous episode of "The Originals" Season 4. Just when they thought all is well and the Hollow has been defeated, it then jumped on and went into Hope's body.
This said entity has been gathering its strength in New Orleans. It also plans to live in Hope's body. In the finale episode of "The Originals" Season 4, the Mikaelson's need to act and think fast on how to save Hope.
Vincent (Yusuf Gatewood) is hinted to have found the only solution to the threat at this time, as reported by Fansided. His remedy to the situation may change the family for the rest of their lives. It seems that in order to save Hope, this has got to be the biggest sacrifice the family will ever make in "The Originals" Season 4.
There are also questions if Vincent can be trusted with the proposed solution to the situation at hand. Klaus (Joseph Morgan) needs to do something and will do anything just to save his daughter Hope from further danger in "The Originals" Season 4.
The Hollow, on the other hand, has become stronger and is getting good at it now that it is in Hope's body, according to TV Guide. There will be more challenges that the Mikaelson's will face in the upcoming finale episode of "The Originals" Season 4.
Meanwhile, Hayley has not been happy about what happened to her daughter Hope in "The Originals" Season 4. She was mad at the situation and will also do everything just to save her daughter Hope, regardless of the sacrifice that she would have to make.
For the fans and followers, "The Originals" Season 4 finale episode aired last June 23, 2017. As for the renewal and the show's return, no final affirmation was given by the showrunners of the series

© 2019 Korea Portal, All rights reserved. Do not reproduce without permission.