Gong Yoo Dominates Over Lee Min-ho, Song Joong Ki, Park Bo Gum! 'DOTS' Actor Replacing 'Goblin' Star In 'Train To Busan 2'?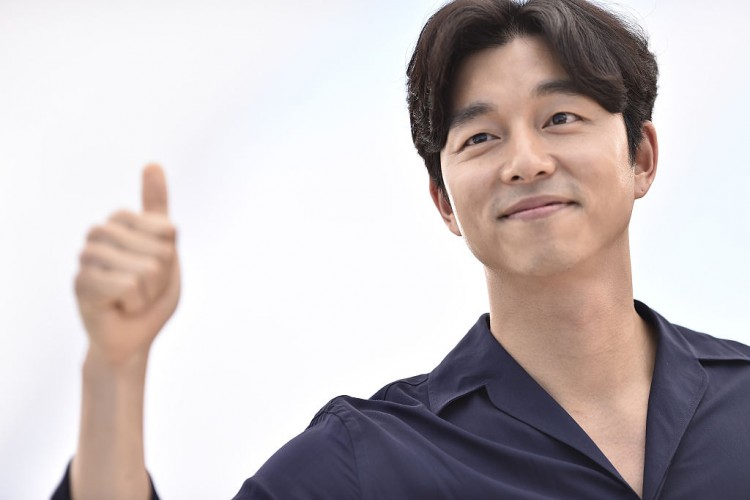 There is no denying that Gong Yoo, Song Joong Ki, Park Bo Gum and Lee Min-ho are among the much-loved Korean actors today. However, in a recent survey conducted, it appears that the "Goblin" actor is the most sought-after male advertising model.
AllKPop reported that that the Korea Corporate Reputation Research Center had piloted a survey called male advertising model brand reputation for this month. The results have revealed that Gong Yoo is the most-trusted brand endorser among other Korean stars.
"For June 2017 the male brand advertising reputation analysis showed that Gong Yoo ranked number one," a Korea Corporate Reputation Research Center representative had said. "Amongst other male advertising models, drama actors, and movie actors, Gong Yoo was the one who had an overwhelming number of brands."
Placing next to Gong Yoo is Song Joong Ki, who rose to fame after his exemplary performance in the "Descendants of the Sun" series along with Song Hye Kyo. Lee Sang Min, on the other hand, nabbed the third place leaving other more popular male Korean stars behind.
Aside from Gong Yoo, Song Joong Ki and Lee Sang Min, other celebrities who made it to the list include Park Bo Gum, Yoo Jae Suk, Kim Soo Hyun, Jo In Sung, Lee Min-ho and many more. Meanwhile, Korea Portal had previously reported that the "Goblin" actor might be replaced as the lead star in the upcoming "Train to Busan 2" movie.
Rumors are rife that Gong Yoo would not be reprising his role in the up and coming "Train to Busan 2" film since his character had been bitten by the zombies. With this, fans cannot help but speculate that Lee Min-ho and Song Joong Ki could become the replacement. Since the "City Hunter" actor is currently serving in the military, speculations suggest that leading man of Song Hye Kyo could be the perfect actor to replace the "Goblin" star in the upcoming sequel.
While these rumors could be true, it should be noted that no official details about "Train to Busan 2" had been announced as of yet; hence, fans should take things with a grain of salt. Stay tuned to Korea Portal for the latest news and updates about Gong Yoo, Song Joong Ki, Park Bo Gum and Lee Min-ho!
© 2018 Korea Portal, All rights reserved. Do not reproduce without permission.