Baekho Accused Of Sexual Assault; Victim Describes The Incident In Detail
by
Pradeep
/ Jun 23, 2017 03:46 AM EDT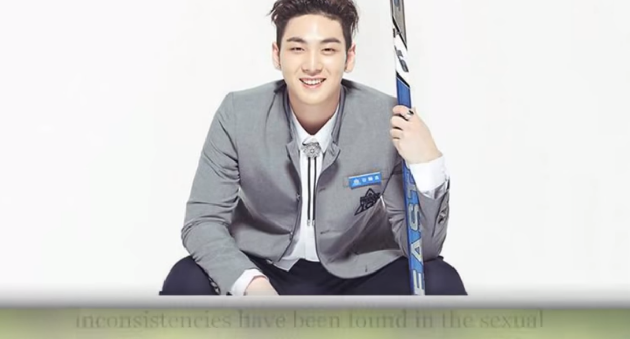 In a shocking turn of events, Kang Dong Ho or also popularly known as Baekho of the 'Produce 101' season 2 fame, has been charged with the crime of sexual assault.
This news information came about after an unidentified user took to the online social media platform to make this confession. According to a report published by Allkpop, the member of NU'EST and show-stealer of "Produce 101's" second season has apparently sexually assaulted this user almost eight years back. As per the user, she was in the first year of junior high school, the same school as Baekho. Meanwhile, Baekho was his second year. The sexual assault apparently took place while they were on their way back home in the cram school bus. The user revealed that it was thirty minutes long bus ride wherein Baekho made sexual advances towards her.
Readers are advised that following given content is graphical by nature, so it's best that they read it in their own discreet. The user took to the online social media platform to talk about the incident in detail. The uncomfortable feeling began when Baekho came and sat next to her, which she felt was an uncalled for the event. He suddenly held her hand saying that he was feeling cold. Even though she found the gesture rather weird, she was trying to do away with the awkward situation by saying that she was feeling cold too. But what took place next was something unprecedented by the user. She wrote in the post, accusing Baekho of putting his bag on her thighs. Following which, he began brushing his hands over her thigh and gradually moved on to touch her chest as well.
The user said that she was extremely uncomfortable as this took place consistently for the next thirty minutes. The user said that while she cannot provide any proof of such an incident taking place, she can upload the photo album in which they are together in order to attest the fact that they were in the same school.
As far as Baekho's defense is concerned, the celebrity's agency - Pledis Entertainment recently took to the online social media platform to state that they will be taking legal actions against the false accusations made by the user.
© 2023 Korea Portal, All rights reserved. Do not reproduce without permission.