'Pokemon GO' News, Updates: New Anti-Cheat Feature Goes Live; Gym Update Now Evident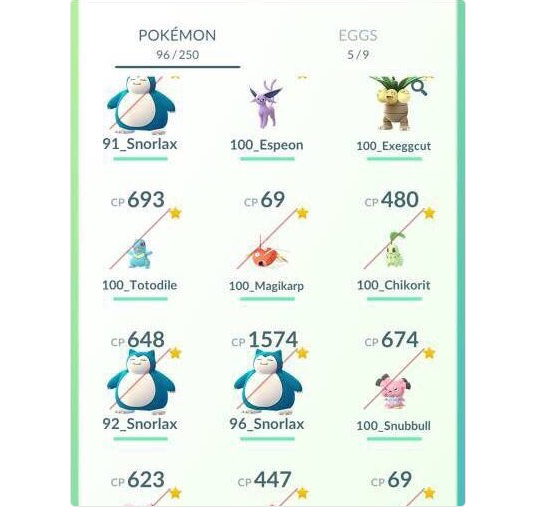 "Pokemon GO" has just received what could be the biggest update of the AR title. Moreover, it looks like Niantic is not yet done in making changes within the game as the developer just devised another way of putting an end to cheaters.
A couple of Niantic folks has recently joined the subreddit The Silph Road that is dedicated to anything "Pokemon GO." Players are very much aware of other trainers that are spoofing and sniping within the game. Hence, the Niantic staff addressed such concern and revealed the company's plans against these players.
Per the statement, A Pokemon that is captured using "third party services" that make tweaks within the game to player's advantage will be "marked with a slash" on "Pokemon GO's" inventory page. To make things worse, these monsters won't be behaving the way it should whenever they are put to play.
As of late, the mentioned anti-cheat method is in full effect as players took to Twitter to warn fellow trainers about it. It can be recalled that Niantic also implemented an anti-cheat feature making cheaters only see common monsters in "Pokemon GO," Ars Technica reported.
The Niantic representative did not divulge further on how the spoofed/sniped monsters would behave with the new anti-cheat. "Pokemon GO" trainers believe that the critters may not be as effective as it should during battles, especially with the game's recently added collaborative gameplay. Furthermore, the new anti-spoof/snipe feature could be preventing cheaters from participating boss raids and the so-called gym slots.
Hackers, on the other hand, could find some flaws with the new "Pokemon GO" anti-cheat as they have done in the past. Meanwhile, most players claim that the new gym update has gone full throttle, though there are some suggesting they are getting error messages stating that their character level is not enough. Check out a video about the AR title here:
© 2021 Korea Portal, All rights reserved. Do not reproduce without permission.