Park Bo Gum's Life Beyond The Camera Revealed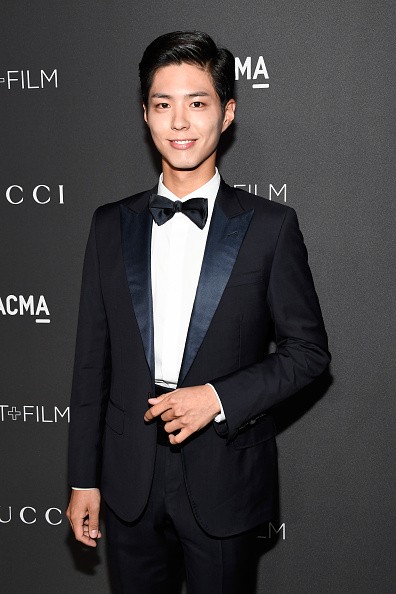 There is no doubt that Park Bo Gum is one of the highly-recognized and most sought-after Korean stars of today. His undeniable charm and skills made him soar to great heights as he was recognized in a drama series released last year. From there, he began to be the face of different product endorsements in and out of South Korea. And with that, fans are curious with how the actor balances his life as a Korean star and as a normal guy wanting to experience life itself.
Just recently, Koreaboo reported different situations of what it's like to see Park Bo Gum in real life. The photos released showed that the actor's face still standing out amongst the crowd where he was in. The first picture even featured that the Korean star is seemingly doing some photo shoot every time he holds a product in his hand.
Not just that, there are also pictures spreading online showing Bo Gum's closeness with his supporters. As a matter of fact, Bo Gum has been tagged as "the softest human being" by his fans as he never put a line between him and his avid viewers. The actor is seemingly approachable and down-to-earth despite the recognitions and achievements that he had received before.
Lastly, despite being out of the camera, Park Bo Gum was still able to maintain his boyfriend looks that fans were willing to die for. As it was cited, the actor could even pull -off a plain white shirt and still managed to be a head-turner somehow.
Other than that, MobiPicker just tagged Park Bo Gum as the "Nation's Next Boyfriend". It was told that the actor is the perfect person to go on a date with as he possesses outstanding qualities that girls really love. Not to mention, his charm and brilliance in acting make him set apart among the Korean stars of today.
© 2020 Korea Portal, All rights reserved. Do not reproduce without permission.